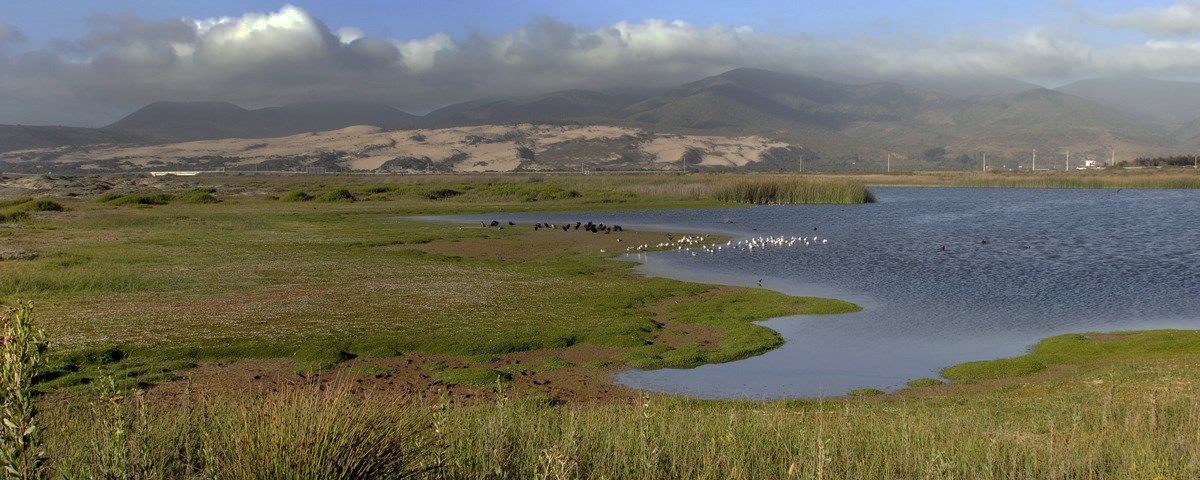 Our Biodiversity Standard has three goals: to avoid or minimise impacts on biodiversity, restore or appropriately compensate any impact generated and create additional benefits in the areas in which we operate. Likewise, it establishes biodiversity management requirements throughout the mining cycle, from exploration to closure.
Our Sustainability Policy provides the framework to position biodiversity stewardship throughout the mining cycle. Biodiversity forms a key part of our Climate Change Strategy, in which the strategy's Pillar 4 (Environmental Management and Biodiversity) establishes two priorities: nature-based solutions (NbS) for CO2 capture and NbS to address adaptation to acute and chronic physical risks.
Nature-based solutions seek to use nature's own resources to help tackle environmental challenges. Examples include the protection and replanting of woodland, with its capacity to absorb carbon dioxide, and the restoration of wetlands.
In addition to managing four nature sanctuaries and other extensive protected areas, our activities encompass protecting species and introducing outreach and research initiatives. Los Pelambres is located in the Choapa Valley, which is particularly rich in biodiversity and where our operation protects and conserves an area of almost 27,000 hectares, equivalent to seven times that used by the mine and its related installations. The nature sanctuaries include: 
Laguna Conchalí.
This coastal wetland, abandoned before Los Pelambres undertook its restoration, is a key staging area for migratory birds and is recognised under the international Ramsar Convention on Wetlands.


Monte Aranda.
This nature sanctuary is home to the Chilean palm, an endemic species classified as vulnerable by the International Union for Conservation of Nature (IUCN).


Quebrada Llau-Llau.
This protected area is home to some endangered species such as the white Chilean myrtle (a flowering plant) and the canelo or winter's bark tree.


Cerro Santa Inés.
Acquired for conservation by Los Pelambres in 2014 and declared a nature sanctuary by the Chilean government in July 2020, this site contains a relict rainforest that has survived the area's semi-arid climate, thanks to the coastal fog that often enshrouds the hill.
In addition, in 2022 the following measures were executed as part of phase 1 of the Los Pelambres Expansion project:
Integrated plant, soil and animal management.
Following a diagnosis of the biodiversity indices at the El Mollar and Tipay-Romero sites, fences, nesting boxes and perches were installed to create an appropriate habitat for fauna, while seed trees were selected to improve the existing vegetation. The sites are to be monitored for at least 10 years.