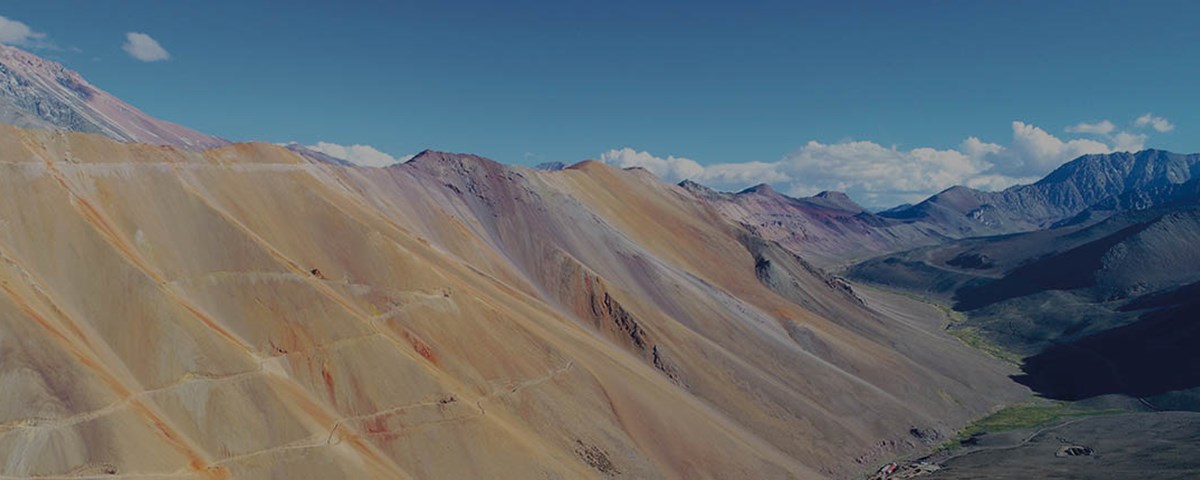 How we deliver our purpose
'Developing mining for a better future'
In order to deliver a better future we need a robust strategy. Our five strategic pillars are the key areas we focus on as a business, and these will drive us onwards to achieve our purpose. Our Vision is to be an international mining Company, focused on copper and its by-products, known for its operating efficiency, creation of sustainable value, high profitability and as a preferred partner in the global mining industry.
---
For whom we want to achieve our purpose:
Planet
We recognise that climate change is one of the greatest challenges faced by humanity. Our vision of a better future reflects the quest for a more sustainable planet, with copper playing a central role in the energy transition, economic progress and improved livelihoods.


Society
Our vision of a better future, is one that is developed together with our local communities, and aims for a society that recognises the economic and social value generated by mining.


Organisation 
To tackle the challenges we face in our daily operations and growth, we need a robust organisation that consistently meets these challenges and is grounded in clear and unshakeable values and principles. Our vision of a better future therefore encompasses our ethical organisational behaviour and our continuous pursuit of a sustainable culture of trust, inclusivity, collaboration, agility and willingness to embrace change and continuous learning.


People
Our success relies on having the best people at the heart of everything we do. Our vision of a better future would be incomplete without the shared values of our workforce, a diverse and inclusive group of individuals open to learning and to enjoying their personal and professional growth, who strive for excellence in their results.
---
How we will achieve this through our five strategic pillars:
Our strategy is built around five pillars, each of which has defined long-term objectives with short- and medium-term goals.
   Safety and sustainability
Emphasising safety and sustainability to enhance our current operations, while keeping an eye on the future.
Key initiatives:
Climate Change Strategy
Social contribution
Health and Safety Control Strategy
Performance:
Zero fatal accidents since July 2021
35% reduction of High Potential Incidents
100% renewable energy (Mining division)
All operations had achieved the Copper Mark accreditation by the end of 2022
$57m investment in social value creation
---
   People and culture
Investing in people and fostering a positive culture to cultivate the talent necessary for a better future.
Key initiatives:
Diversity and Inclusion Strategy
Leadership brand
Digital Academy
Performance:
Wellbeing Strategy rolled out
20.4% of our employees are women
Inclusive practices are an integral part of how we work
---
   Competitiveness
Our competitiveness is key to us achieving excellence and creating long-term value.
Key initiatives:
Cost and Competitiveness Programme
Full potential
Operational excellence
Performance:
Copper production of 646,200 tonnes at a net cash cost of $1.61/lb
EBITDA margin remains strong at 50%
Our Cost and Competitiveness Programme achieved more than double its target, yielding benefits of $124 million
---
   Innovation
Through innovation we are constantly committed to pushing back boundaries and exploring new ways of advancing.
Key initiatives:
Integrated Remote Operations Centres
Autonomous trucks and drilling
Cuprochlor®-T
Performance:
Inaugurated our first fully autonomous operation at the Esperanza Sur pit
New integrated remote operations centres for Los Pelambres and Centinela
Validated our proprietary primary sulphides leaching technology (Cuprochlor®-T)
---
   Growth
Growth to continue contributing to the development of a better future.
Key initiatives:
Los Pelambres Expansion Phase 1
Centinela Second Concentrator
Los Pelambres Expansion Phase 2
Performance:
At the end of 2022 the Los Pelambres Expansion project was 93% complete
Following two exploration discoveries in Chile our mineral resources have increased by 1 billion tonnes
Our strategic pillars are underpinned by our values.
Read more about our strategic pillars on pages 20-21 of the 2022 Annual Report.