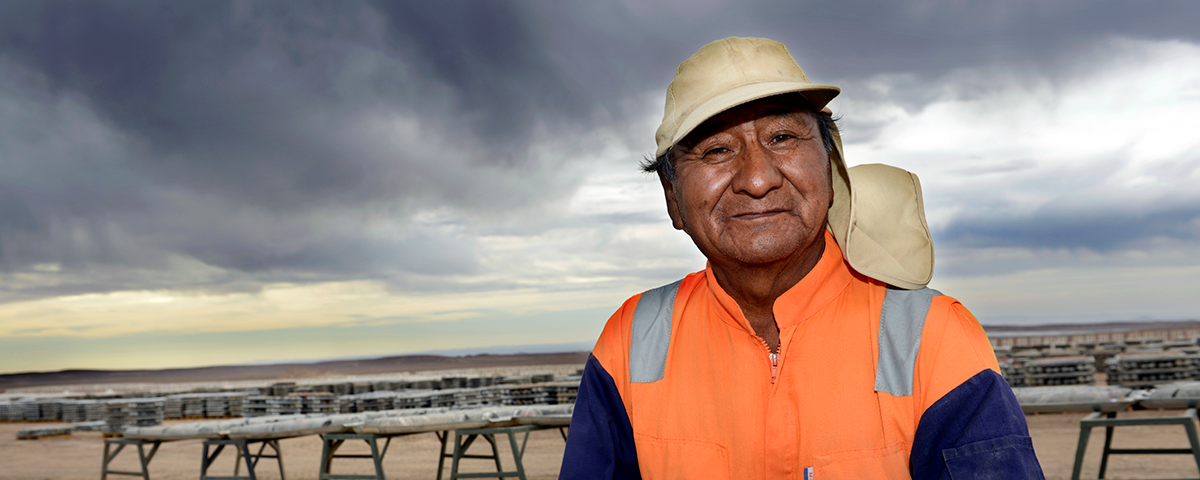 The exploration team has continued to conduct its activities at a reduced level in Chile and elsewhere in the Americas as it has adapted to the restrictions required under new COVID-19 protocols introduced during the year.
Exploration both in Chile and internationally remains key to the sustainable long-term growth of the Group´s copper business. In 2020, all our exploration activities were conducted in accordance with the new COVID-19 protocols, which restricted activity is some areas. The Group continued with its programme of earlyand intermediate-stage projects, managed in South America by its team based in Santiago, and in North America by its team based in Toronto. In-house teams carried out these programmes, maintaining a well-balanced portfolio of exploration properties in Chile and Peru and looking for opportunities to work with third parties in the rest of the Americas, with the aim of building a portfolio of high-quality long-term copper projects.
The Group's exploration and evaluation expenditure in 2020, including expenditure on pre-feasibility studies, dropped by 23% to $85 million compared with 2019, following a reduction in expenditure triggered by the rapid weakening of the copper market in the first half of the year and restrictions on travel and other activities required under the new COVID-19 protocols.
Chile
The Group's exploration programmes are in the copper belts of northern-central Chile, particularly in areas with high prospectivity for porphyry copper, as well as manto and IOCG (Iron Ore Copper Gold)-type deposits. During 2020 the early-stage programmes completed more than 40,000 metres of drilling, some 50% less than in 2019.
Drilling evaluation was reduced at several of the brownfield projects in the Centinela Mining District with the focus continuing to be on identifying new high-quality oxide leach targets. As a result of the COVID-19 restrictions, more desktop evaluations were carried out than in 2019 in order to generate new land acquisition opportunities either by submitting exploration licence applications or by entering into agreements with third parties.
International
International exploration efforts remain concentrated on the key copper belts of North and South America, with a strong focus on Peru and western North America, which were also affected by COVID-19 restrictions.