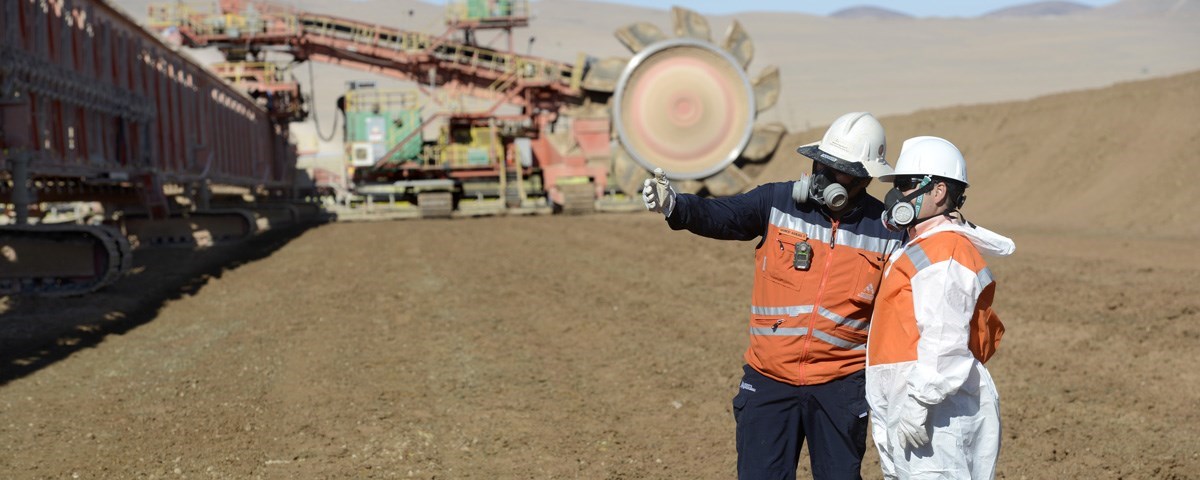 A commitment to sustainability is one of our six core values. As well as seeking to maximise the value of our assets, we aim to contribute to the social and economic development of the areas in which we operate and to minimise our environmental impact, while always being open and transparent with all our stakeholders.
The safety and health of our employees is non-negotiable. We are committed to achieving zero fatalities at our operations and continuing to reduce the number and seriousness of accidents and occupational health issues.
We view sustainability as a source of value creation that is an integral part of our decision-making processes. This includes taking into account all socio-environmental factors throughout the different stages of the development through to the closure of a mining operation.
In line with this, we manage natural resources efficiently and are constantly seeking ways to reduce water consumption, source cleaner sources of energy and protect biodiversity, while always collaborating with local communities.
We are sensitive to the threats posed by climate change and are always seeking to improve our practices accordingly. Our aim is to maximise the utilisation of renewable energy sources and to reduce our greenhouse gas (GHG) emissions.
For more information about our sustainability performance, please read our Summary of Sustainability Performance (PDF)
HIGHLIGHTS 2020
COVID-19 demonstrated that we are a resilient and flexible company
We responded rapidly to the pandemic without affecting production or costs.
Implementation of our digital transformation and innovation programme was accelerated.


Strong safety and health performance
By the end of 2020, we achieved a record of 27 months without a fatality.
Our LTIFR fell by 15% to a record of 0.86.
High potential incidents fell by 63% to an all-time low.


Suppliers
We continued with our goal of developing high quality local suppliers.
The value of contracts awarded to local suppliers 

in the Mining division rose 

by 9% to $275 million.
We reduced payment times to local suppliers to 15 days.
People
We approved a permanent hybrid form of in-person and remote working.
We rolled-out our Digital Academy to improve employees' skills.
In 2020, 50% of new recruits

in the Mining division 

were women.
Performance Agreements and Long-Term Incentive Plans used to align and motivate employees to achieve the company's goals (e.g. sustainability and climate change performance).


Communities
In 2020, we underpinned our respect for human rights by establishing a Human Rights Policy.
We created a $6 million COVID-19 fund to finance health and economic measures for neighbouring communities.
We renewed our alliance with the Antofagasta Mining Cluster for a further two years.


Environment
Our new Climate Change Strategy was approved by the Board in 2020.
In July 2020, Zaldívar became our first mine to use only electricity generated from renewable sources.
In alliance with the Catholic University of Chile, we created a university chair for research into water sustainability.


Others
We conducted a materiality process to identify the sustainability issues most important to our stakeholders.
We committed to the Copper Mark, the copper industry's new responsible production framework.