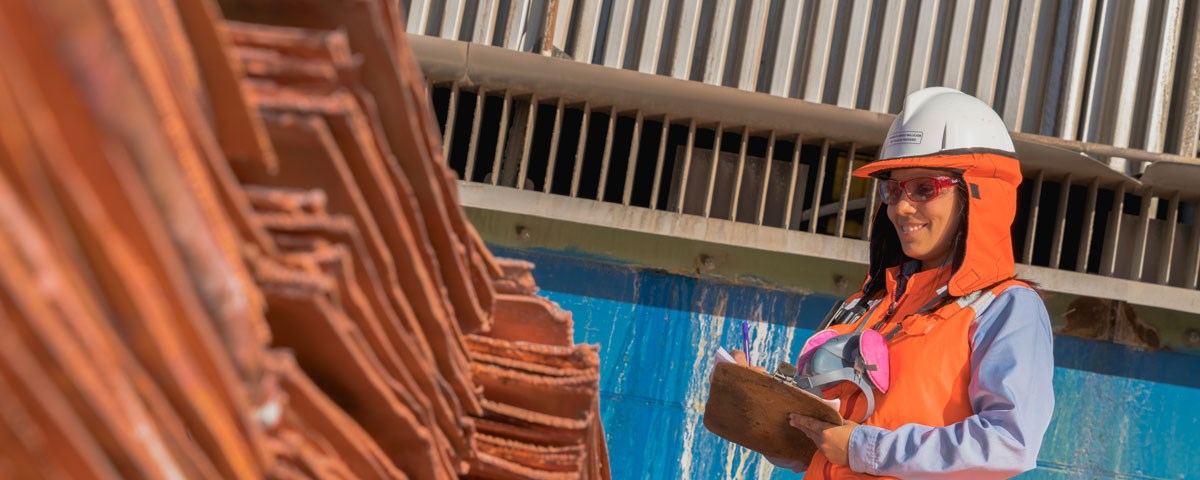 As part of our bid to contribute to the development of the areas where we operate, we place particular emphasis on giving local companies opportunities to work with us.
Responsible supply
As a Group, we have 3,843 suppliers of goods and services, including Chilean and international companies. They are managed by a central team that applies common procedures across our different operations and ensures compliance with our standards and practices.
Contracts with suppliers include clauses requiring compliance with Chilean Law N° 20.393 on bribery and asset laundering and the UK's Bribery Act and Modern Slavery Act. Our Suppliers' Code of Conduct covers matters such as ethical principles and sustainability, and forms part of our contracts with suppliers.
Tenders take place through an online platform designed to guarantee fair and transparent processes, with objective and auditable award procedures. This platform includes a channel for reporting complaints.
In 2019, we introduced a new clause into our contracts with suppliers, specifying their obligation to pay subcontractors, a situation over which we previously had no legal control. Under the new clause, we can discount any outstanding payments from a supplier's performance bond and, ultimately, terminate the contract.
As from 1 January 2020, we also raised the Ethical Minimum Wage which our Mining division's on-site contractors must pay their employees. Contractors must also provide complimentary health insurance for employees and their dependents.
Emphasis on local suppliers
During the year we reviewed our policy on local suppliers, with a view to increasing their access to opportunities to supply the Group. We also launched our new Guidelines on Regional Procurement and Recruitment under which, subject to availability, our mining operations must give preference to local suppliers, which are now defined more widely than before.
The new guidelines include measures to reduce administrative and financial barriers to local companies' participation in tenders. In addition, we have reduced the payment period for SMEs from 30 days to 15 days.
During the year, we developed Robotic Process Automation (RPA) solutions to automate repeated tasks, which allows our procurement team to focus on added value tasks such as a provider's evaluation and selection, or negotiation. Thanks to this, our teams can dedicate more attention to local providers, and therefore improve their relationship with us.
Supplier development
One of our undertakings as active members of the Antofagasta Mining Cluster, a public-private alliance to promote the Antofagasta Region's economic and social progress, is to foster the development of innovative local suppliers. A key initiative in this field is InnovaMinerals, an open collaboration platform through which we invite companies and entrepreneurs to propose innovative solutions to challenges faced by the mining industry.
In 2019, we launched 11 challenges in the Antofagasta Region. The process involved workshops attended by over 300 people, as a result of which 18 solutions were pitched and a contract was signed for the development of one of them.
In addition, our new Guidelines on Regional Procurement and Recruitment anticipate the creation of an incubator for local suppliers, with a view to their participation not only in our tenders, but in those of other mining companies. Initial conversations about its implementation are taking place with the Antofagasta-based Integrated Centre for Pilot Testing of Mining Technologies (CIPTEMIN), a public-private alliance that includes universities from around the country.
Our work with communities also involves the development of businesses to supply our local operations. In 2019, Antucoya and Centinela launched programmes that contributed to the development of 45 businesses in the local towns of María Elena and Sierra Gorda.
Local alliances
We use alliances as a vehicle for establishing ties with potential local suppliers. For example, Los Pelambres has a collaboration agreement with the Association of Traders and Companies of Salamanca (ACESA) to foster opportunities for businesses in this nearby town. One result of this was that 11 companies joined together to bid for and win a contract to rent 30 pick-up trucks to the Los Pelambres Expansion project. This project has also undertaken to hire 30% of its workforce locally.
Energy efficiency in suppliers
In line with our approach to climate change, we consider energy efficiency when selecting suppliers. In the case of energy-intensive goods and services, this is a parameter in the tender and we have also established energy efficiency KPIs for rented equipment.