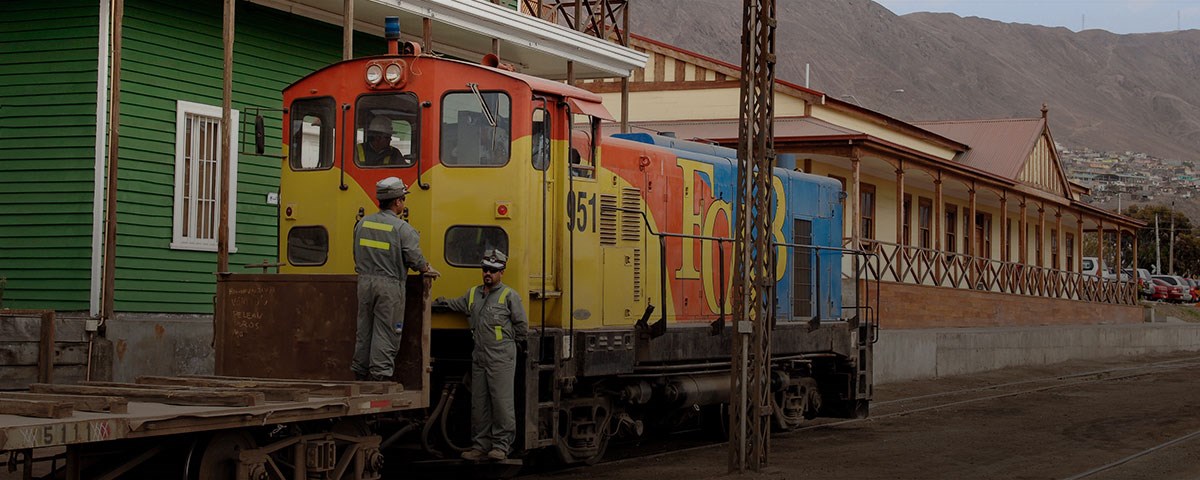 Our Transport division is known as Ferrocarril de Antofagasta a Bolivia (FCAB) and provides rail and truck services to the mining industry in the Antofagasta region, including our own mining operations.
2020 Performance
The Transport division continued to improve its operating activity through the implementation of its Management Model, which is based on five key pillars: operating continuity, growth, urban development, transformation and community affairs. In 2020, the division optimised its organisational structure and focused on operational continuity, with an in-depth review of the processes and procedures used in the operations and maintenance areas.
Tonnage transported in 2020 was 1.4% lower than in the previous year as a result of the impact of COVID-19 on some of the division's customers, which affected their production levels and, to a lesser extent, adverse weather conditions.
During 2020 the division completed the investment and preparatory work for a significant new transport service contract for a mining client which will start in early 2021.
The truck transport business was awarded a new contract during 2020 to transport products for the lithium industry.
Operating performance
The division's EBITDA was $61 million, 24.5% lower than in 2019, reflecting the lower revenue and decreased EBITDA from associates and joint ventures, partly offset by the lower operating costs.
Costs and operating efficiency
Management is focused on optimising the division's business processes to ensure its long-term competitiveness. The Group´s Cost and Competitiveness Programme (CCP) continued to be applied at the division during 2020 to improve its cost structure, revenue stream and operating standards.
Sustainability
The maturity of the safety processes applied at the division continued to show improvement, with the division recording its fourth year with no fatalities and the LTIFR (Lost Time Injury Frequency Rate) falling by 41% to 2.37, a record for the division.
In the occupational health area, the operation successfully managed the challenge of managing the impact of COVID-19 with minimal disruptions to its operations.
Also, in line with the Group's Diversity and Inclusion Policy, the number of women and people with disabilities in the division increased to 13% and 1% of the total workforce respectively.
Outlook
Over the next few years the division will transport an increasing quantity of bulk materials and is currently commissioning a project to further increase transport volumes, particularly of copper concentrates.
The division continues advancing its plans to convert land it owns in the centre of the city of Antofagasta from industrial to urban use. This has involved extensive consultion with communities, neighbours and other stakeholders, and approval of the project's Environmental Impact Assessment is expected in the first half of 2021.