Mitigating water shortage in the Choapa Valley
April 2020
For mining operations, water is a critical input, not only because it is used in so many different processes, but also because of its potential to cause friction with neighbouring communities. It is partly to guard against this latter that Los Pelambres, the largest of Antofagasta Minerals' four Chilean mining operations, is implementing a multi-initiative Drought Plan in northern-central Chile's Coquimbo Region.
The Choapa Valley, where Los Pelambres is located, has been suffering from a drought for ten years now and 2019 was by far the worst. The hope was that 2020 would be "more normal" –what is "normal" has, however, been changing. But until now, 2020 hasn't been better than the previous years.
Autumn and winter rains used to begin in April or May; now, they are tending not to start until June or July. And, when it does rain, it is doing so more intensely and for a shorter period. That limits the accumulation of snow on the Andes Mountains at the head of the valley which, in turn, feeds both its rivers and the area's aquifer.
Geological studies suggest that the aquifer is healthy. "The regulatory authorities have been careful about its exploitation and all the users, including Los Pelambres, have behaved conservatively," says Jorge Araneda, manager of development at Antofagasta Minerals. Still, last year's drought was so severe that even water for human consumption was affected. 
The Drought Plan drawn up by Minera Los Pelambres seeks to support neighbouring communities by mitigating both the drought's social impacts and its consequences for economic activity in the primarily agricultural Choapa Valley. Looking further ahead, the operation is also using R&D as a means of securing the area's water supply in the medium and long term.
APRoxima, a programme managed by Fundación Minera Los Pelambres (FMLP), seeks to ensure water for human consumption. In operation since 2017, it works with the local committees responsible for managing Rural Drinking Water (APR) systems, providing them with training and assistance in the construction and maintenance of infrastructure.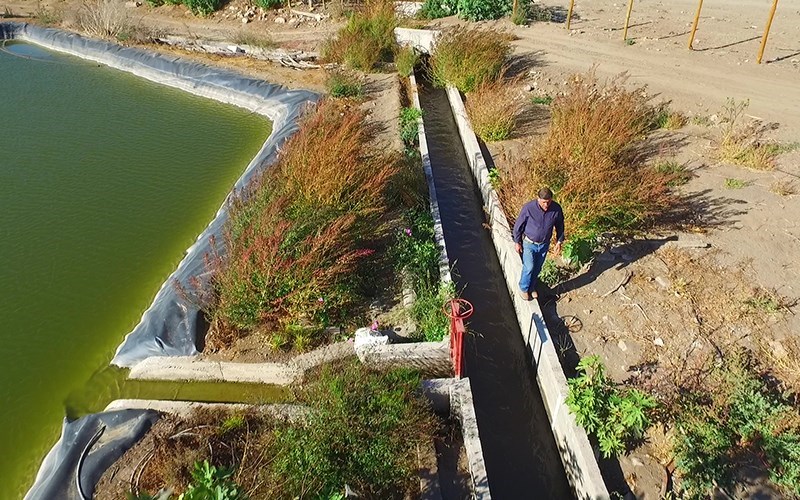 In 2019, to avoid unnecessary supply interruptions, the programme also launched an emergency service –essentially a van with a stock of basic spare parts– that committees can call on in the case of minor breakdowns, which would otherwise leave a community without water, perhaps for days.
A second programme that also forms part of the Drought Plan seeks to increase the efficiency of agricultural irrigation. Known as Confluye (Flows Together), it is also managed by FMPL and works with the Water Users' Boards of the Choapa, Chalinga and Illapel rivers.
Funding for irrigation improvement projects is available from the government's National Irrigation Commission (CNR) but, for small farmers with limited resources, it has the disadvantage of taking the form of reimbursement once a project has been implemented. To overcome this drawback, Confluye steps in, advancing the funding ahead of its availability from the CNR. 
"These are just some of the different initiatives we are implementing in the context of the drought," says Alejandra Medina, manager of public affairs at Minera Los Pelambres. "They all form part of the public-private collaboration on which we agreed in a water subcommittee led by the governor of the Choapa Province, and the priority is to ensure water for human consumption," she adds.  
Longer-term solutions
Minera Los Pelambres is co-financing a research consortium which, in 2019, won a bid to implement a five-year programme to develop sustainable solutions to water-related challenges, starting with the Choapa Valley but with a view to their future application in other parts of Chile. The bid was launched by the government's Economic Development Agency (CORFO) as part of its efforts to promote the development of applied R&D projects and foster collaboration between companies, universities and other research centres. 
The consortium will be looking at longer-term issues such as recharge of the area's aquifer, as and when this may be needed. According to Araneda, one of its key advantages is that the Choapa Valley will benefit from the expertise of local and international scientists to which this relatively remote area of the country would probably not otherwise have access.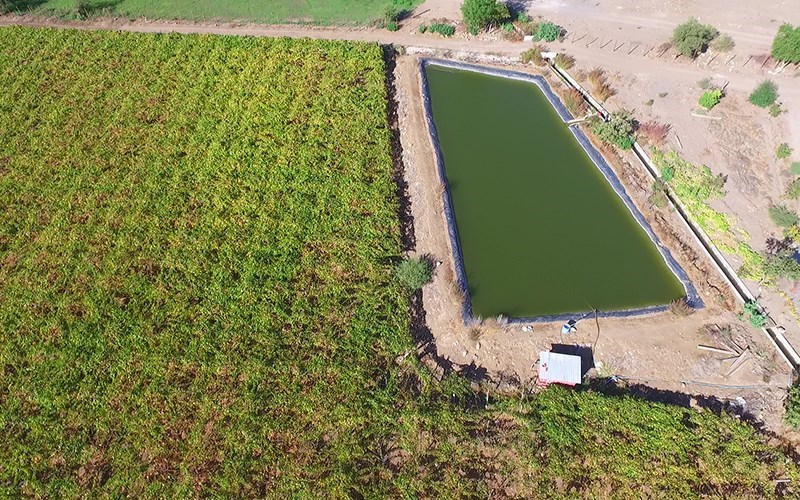 Los Pelambres is also participating actively in a Provincial Water Working Group convened by the Coquimbo Regional Government to identify and implement solutions to improve the area's water security in the short, medium and long term. Although still in its early stages, the Working Group has already reached useful agreements on practical matters such as the necessary distance between wells, reports Jorge Araneda.
Its main virtue, he says, is that, for the first time, it has brought together all the players involved or with an interest in management of the area's water resources – small and large users, regulators and civil society– with their synergies and competing needs. As a result, it is well positioned to take the next key step towards integrated management of the basin, which would potentially benefit all the players and their differing needs.