Valdivia railway station in Antofagasta to be restored
13 July 2020
It is difficult to imagine Antofagasta without its railway. Built at the same time as the city 131 years ago, it was designed to bring mineral production from across the region to the coast. Today, there are several buildings that still remind us of Antofagasta's history. One of them is the "New Station", also popularly known as "Valdivia Station", which was built in the typical architectural style of the 19th century.
Two years ago, the Antofagasta Group, through its Transport Division, began a restoration project at Valdivia Station, carrying out detailed assessments with specialists, such as Atisba and Cyparq, to determine what work was needed.
Katharina Jenny, General Manager of Antofagasta's Transport Division said: "In our citizen participation meetings that we held with the community as part of our Rail Yard Reconversion Plan we discovered that the restoration of this important building has been a community goal for quite a while. We are therefore delighted to be able to share the news that Valdivia will be restored and to highlight the work we have done together with the team over the last two years. This marks the beginning of a long-term collaboration with the community, and we are looking forward to everything we will achieve together."
Anibal Chamorro, Manager of Northern Public Affairs at Antofagasta, said: "We wanted to play a key part in this project from the outset and help restore a key part of Antofagasta's heritage for the community. We look forward to working together with both the community and the authorities in the coming months on this exciting project."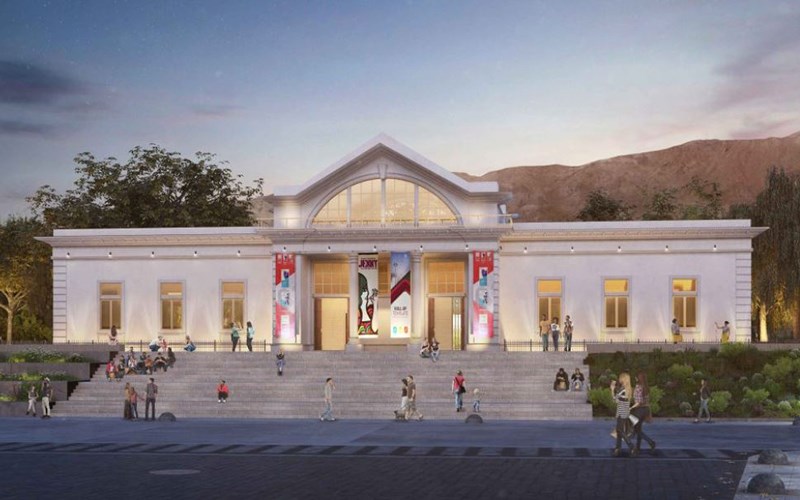 A new neighbourhood for Antofagasta
In addition to the restoration of Valdivia Station, Antofagasta Group is working with the community to create a new neighbourhood around the station, building a citizen meeting place and other buildings, and contributing to economic regeneration of the area.
Architect Jorge Luis Honores, who is working on the project, said: "The restoration of the city centre, particularly in terms of its ​​historical heritage, is a key priority for the community; consolidating the historical connection between the neighbourhood and the city centre."
Additionally, Julio Santander, from the Housing and Urbanism Service Regional Authority, expressed his appreciation of the work the Antofagasta Group is doing and highlighted how well it fitted with the Housing and Urbanism Ministry's plan for the regeneration of central area of Barrio Estación – a plan that aims to transform and restore the historical heritage of key urban centres.