Overview
Social and economic benefit to local communities (jobs and opportunities for partnerships with local business)
Improved local infrastructure
Impact on environment (minimised as far as possible)
Benefit to wider society and industry (products are used in a wide range of sectors)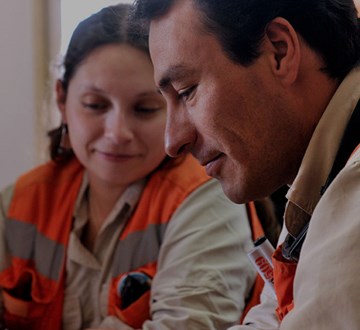 Related information
Business Model, Sustainability & Uses of Copper
FATALITIES & LOST TIME INJURY FREQUENCY RATE*
1.6 LTIFR
Why it is important
Safety is the top priority for the Group with fatalities and the LTIFR being two of the principal measures of performance.
Performance in 2018
There was a fatal accident at Los Pelambres involving a contractor during the year. The Group LTIFR increased to 1.6 accidents with lost time per million hours worked.
* Figures restated to include contractors in the transport division.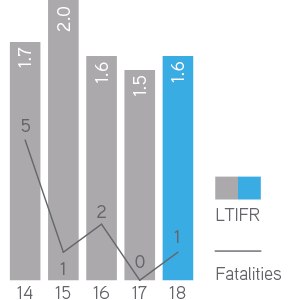 Water Consumption
67.2mm³
Why it is important
Water is a precious resource and the Group is focused on using the most sustainable sources and maximising its efficient use.
Performance in 2018
The Group's consumption of continental water increased by 0.71% (36.5 to 36.9 million of m3) mainly due to an increase in material processed. The Group's consumption of sea water increased by 4.2 % (29.2 to 30.4 million of m3) due to full commissioning of Oxides Encuentros Plant.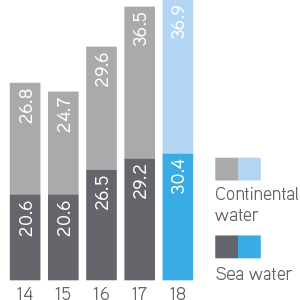 CO2 EMISSIONS INTENSITY*
3.33 tonnes
Why it is important
The Group recognises the risks and opportunities of climate change and the need to measure and mitigate its greenhouse gas (GHG) emissions.
Performance in 2018
Carbon emission intensity decreased by 14% compared to 2017 as the two electricity grids in Chile were combined into one resulting in an overall cleaner energy mix.
*Relates to the mining division only.