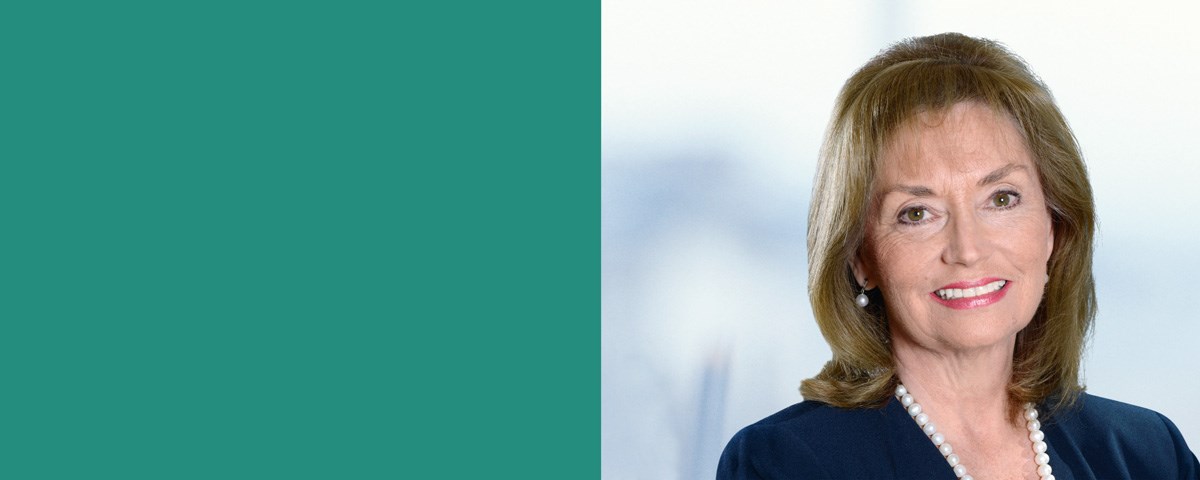 What is Antofagasta Minerals' vision regarding sustainability and its impact on the business?
In recent years, Antofagasta Minerals has renewed its strategy on how to address different issues, placing sustainability at the centre of its operations and emphasising its importance. This is because sustainability is an essential requirement to be able to operate in the world today; companies which perform in a sustainable way are those that will last over time. There is no other option. The latter is particularly true for companies in the natural resources sector.

This change has implied strengthening our standards and management models on the environment, safety and health and stakeholder engagement. It starts with the adoption of the United Nations' Sustainable Development Goals (SDGs) and especially those that are related to our specific operations and activities.
How do we adapt to the future and its changes from an environmental and social perspective?
On the environment, our main challenge is to prepare for the most important effects of climate change. This is why we have decided to sign contracts with generators to supply us with renewable energy for a large part of our energy needs. Chile is particularly fortunate in that these changes are happening at a time when renewable energy has become more economically feasible. However, it is important to take into account that for there to be sufficient supply, the country's energy matrix has to be transformed.
Likewise, we have also considered the possibility of using other water sources. For example, we are building a desalination plant in Los Vilos which will serve as back-up to Los Pelambres in times of water scarcity. In addition, at our operations in northern Chile there is great solar potential that facilitates the provision of energy to pump sea water long distances.

From the social perspective, the automation and remote control of certain activities is inevitable and gives us opportunities to address labour, diversity and social development matters. Although it will take the mining industry time to fully adopt automation and remote control options, we must adapt gradually to this new scenario.

For example, in some construction processes, a remote control centre centralises the information so there are fewer people at the project, and those that are, constantly provide information on work progress to the control centre. The information flow to these centres makes it possible to ensure that construction standards are maintained and every detail occurs as it should and the responsibility does not just rest on one person.

In addition, in recent years we have seen how women are interested in and training for roles where there was previously no female participation, for example driving mining trucks, both remotely and at the mine site, or working with explosives and in maintenance.

Technology will not only allow us to be more efficient but also to adapt to the working preferences of new generations and so have a more diverse talent pool. In the same way, digital inclusion and work training are tools that will facilitate the adaption of people to this new reality.

In this context, in 2018 the Technical Training Centre in Los Vilos was inaugurated, with infrastructure funded by Los Pelambres. It is run by a specialist technical training institution with the aim of contributing to the economic and social development of Choapa Province and training people to join the modern world of work. In addition, through technology, they can adapt to a more competitive world.
Can you tell us about the Committee's priorities in 2018 and focus in 2019?
The Committee's priority in 2018 was to monitor the implementation and reinforcement of the Social Management, Safety and Health and Environmental models. Reports on all the models were presented at all the Committee's meetings and we were given progress updates and informed if risks were identified and whether these were communicated by the employees themselves. The Environment Department also constantly reviews each operation's compliance with standards and the model. Identified risks were analysed and corrective actions taken. We had no severe environmental incidents but we deeply regret the fatality of one of our contractors.

Other matters that were and are always part of the Committee's and Board's deliberations are the stability and safety of tailings storage deposits and stakeholder relations. We always assess significant emerging issues and keep them under constant review. It is worth noting that although the Sustainability and Stakeholder Management Committee has a small number of members, usually all the directors participate in the meetings, including the Chairman, which shows how important sustainability issues are at the most senior level of the organisation.

In 2019, the Committee will focus on investment projects at their initial stages. These projects require extremely rigorous environmental and social control that will be managed through the Environmental and Social Management Models, and the Committee will monitor their performance. The standards demanded today are much higher than when we made most of our investments and we have to work differently now. If we have to strengthen areas, we will.
VIVIANNE BLANLOT
CHAIR SUSTAINABILITY AND STAKEHOLDER MANAGEMENT COMMITTEE