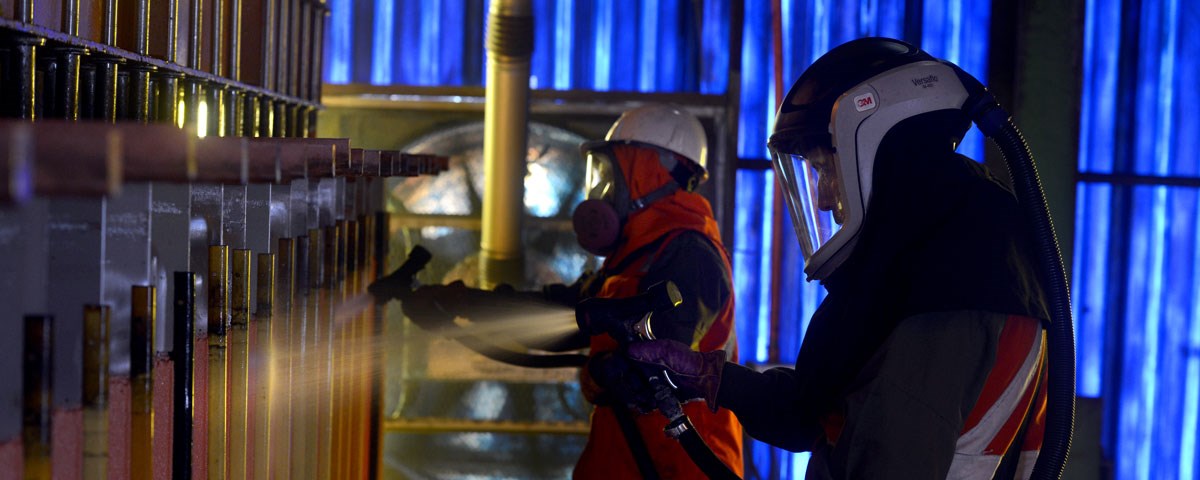 For Antofagasta, the safety and health of our employees, contractors and nearby communities is non-negotiable and takes precedence over results. In 2019 both our Mining and Transport divisions exceeded their safety targets, achieving record results for the year.
Safety and Health Risk Strategy
The Group's Safety and Health Risk Strategy is based on four pillars: safety risk management, health risk management, standardised reporting and continuous improvement, and leadership. In turn, it has four goals: zero fatalities, zero occupational illnesses, the development of a resilient culture, and the automation of hazardous processes.
We constantly review our Fatal Risk Standards, strengthening the corresponding critical controls and working with those responsible for their implementation in the field to ensure they are fully understood. We also expanded the Standards to cover occupational health as well as safety risks, incorporating silica dust, noise, acid mist, and fatigue and drowsiness, each with its corresponding control strategies.
Safety risk management
Our efforts to achieve continuous improvement in safety risk management focus on learning from high potential incidents, in other words, incidents that could have caused fatalities. Using this dynamic approach, such incidents are investigated in order to identify any risk management gaps, which are then closed in order to prevent other similar incidents occurring in the future. Emphasis is also placed on sharing the lessons learned across our different mining operations.
In a bid to strengthen prevention, we plan to move towards the use of high potential incidents as a measure of our safety performance in addition to indicators such as the Total Recordable Injury Frequency Rate (TRIFR), which measures the accidents that did occur. The target for 2020 is to reduce high potential incidents by between 10% and 15%.
Performance in 2019
There were no fatalities related to the Group's activities among the employees of our Mining and Transport divisions, the employees of their contractors or related third parties such as communities. The last fatality was in October 2018.
In addition, the Mining division's Lost Time Injury Frequency Rate, at 0.8, was 32% better than the target for the year and marked a new record. The division's Total Recordable Injury Frequency Rate (TRIFR)1, at 0.5, was also a record and among the best performances of the members of the International Council on Mining and Metals.
The Transport division included its contractors in its safety indicators for the first time in 2018, posing a greater challenge for achievement of its targets. Nonetheless, its LTIFR, at 4.03, represented a drop from 6.7 in 2018 and compares with an average of over 14 for railway operations in Chile.