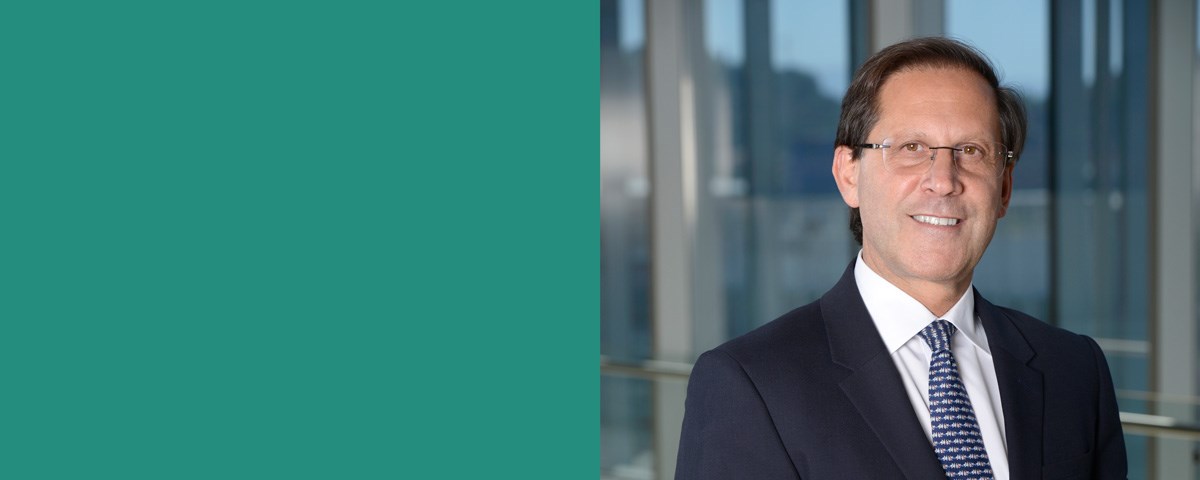 I am pleased to present our Sustainability Report and share with you our performance and progress in 2018.
Since launching our Sustainability Policy in 2017, we have been communicating its principles and practices throughout the organisation and responding, through our actions, to the transformational changes that face the world, and in particular the mining industry. This involves making decisions with an understanding of how our activities make an important contribution to developing the world of the future while also providing benefits to everyone involved in mining, either directly or indirectly.

For our activities to have a place in the future, it is important for us to make decisions focused on mining in a more sustainable, innovative and inclusive way. This involves protecting the environment as a valuable resource for all, as well as respecting the livelihoods, ways of life and cultures of neighbouring communities and responding to wider society's needs and expectations.


Our pursuit of future mining practices led us in 2018 to define our purpose: Developing mining for a better future. We are motivated as an organisation to work for the common good of wider society beyond the day-to-day tasks everyone is expected to accomplish within the company.

Our purpose not only refers to mining in a sustainable way and contributing to the communities and regions where we operate. It also recognises copper's fundamental role in developing technologies which help to deal with climate change. Copper is essential to developing electromobility, clean energy sources and achieving greater energy efficiencies, which makes what we do a key component in achieving a low-carbon economy, which is the only answer to climate change.

In 2019 we will share in greater detail how our business strategy is based around this purpose.
Our Challenges and Results
After 30 months without a fatality, it is with great sadness that I have to report that a contractor suffered a fatal accident at Los Pelambres in October 2018. This tragedy had a great impact on the whole organisation, not only due to the loss of life but also because of the safety and health learnings we must implement and which are critical to driving behavioural change throughout our operations.

I am convinced it is possible to have a fatality-free workplace. Safety continues to be our number one priority and we will continue working to be able to guarantee safe work conditions for all our employees and contractors.

The safety of our neighbouring communities is also a priority. After the incidents in Brazil, I believe we can and must do more as an industry to share information about tailings storage deposits. At the moment, in addition to the stringent control and maintenance of our tailings facilities, we are working to develop a monitoring and warning system as part of the Programa Tranque project. This public-private alliance, involving communities, allows everyone to participate in monitoring the physical and chemical stability of tailings deposits. 

In addition, at Centinela we operate a "thickened tailings" deposit using untreated sea water. This innovation has been critical in allowing us to recycle more water and significantly reduce the impact of this mining waste.

Also on environmental matters, we have taken a leaning-orientated approach to climate change which has global consequences that affect us all. We must prepare and be ready to contribute to a low-carbon economy. By this I mean we must go further: we must integrate climate change, as well as its risks and opportunities, into our business.

For this purpose, we have implemented a climate change standard which governs all our initiatives and projects, and focuses on operating efficiency, fuel consumption and the reduction of greenhouse gas emissions. We encourage the search for renewable sources of energy, greater energy efficiency and the protection of more than 26,000 hectares of wildlands of significant biodiversity. Our goal is to reduce our carbon emissions by 300,000 tonnes by 2022.

In 2018, 45% of the water we consumed at our operations came from the sea, a significant milestone on our path to achieving sustainable mining. Moreover, in 2019 we will start to build the sea water desalination plant in Choapa Province which will serve as back-up to Los Pelambres in times of water scarcity.

Moving on, we have made important progress in the last four years in the way we engage with communities with the understanding that we can only develop our full potential if the region also develops. That is
why we decided to engage in collaborative initiatives that contribute to the development of everyone, not just the Company.

Going forward, it will be critical to build a common vision and for all of us – communities, authorities and companies – to commit to this end. This does not mean we are going to agree on everything but we can resolve our differences through dialogue and working together. In this context, during 2018 we focused on the development of a new Social Management Model. This draws on lessons learned from our past experiences and integrates aspects of engagement, initiative management, project and programme impact measurement and risk management to strengthen the way we engage with communities, mainly through our Somos Choapa and Dialogues for Development programmes.

During 2018 we also implemented our Diversity and Inclusion Strategy at all levels of the organisation. I believe the industry should attract and retain a diverse workforce from different backgrounds and we need more women to join our industry as well as people with international experience. We are also making changes to be able to employ more people with disabilities who will enrich our talent pool. At Antofagasta Minerals, we have taken concrete steps in this direction and are working to double the number of women in the workforce by 2022.

On production, 2018 was a record year for Antofagasta Minerals with output of 725,300 tonnes of copper at net cash costs of $1.29/ lb. We significantly increased our ore throughput owing to greater operating efficiencies, reaching design capacity at Encuentro Oxides and starting production at Centinela Molybdenum Plant. At the end of the year, the Los Pelambres Expansion Project was approved, and we have now started construction. We are committed to maintaining financial discipline to generate economic returns and benefit both our shareholders and stakeholders.

On corporate governance and transparency, in 2018 we conducted an independent review of our risk management maturity level and defined our risk appetite. This enabled us to update the Company's Risk Management Policy. Likewise, a new Compliance Model was implemented based on compliance risk management and the Company's Code of Ethics.

Finally, I would like to emphasise Antofagasta Minerals' commitment to the achievement of the Sustainable Development Goals (SDGs) contained in the United Nation's Agenda 2030. We are convinced that through our activities we can contribute both at the global and local level to achieving the SDGs. We are already working to identify specific goals at an operational level in our community projects and programmes.

I invite you to read our 2018 Sustainability Report on what we have done during the year, the result of the combined work of our whole workforce which, on a daily basis, is developing mining for the future with creativity, conviction, determination and dedication. Their contribution has been critical to us mining in a more sustainable, innovative and inclusive way.
IVÁN ARRIAGADA
CEO Antofagasta Minerals