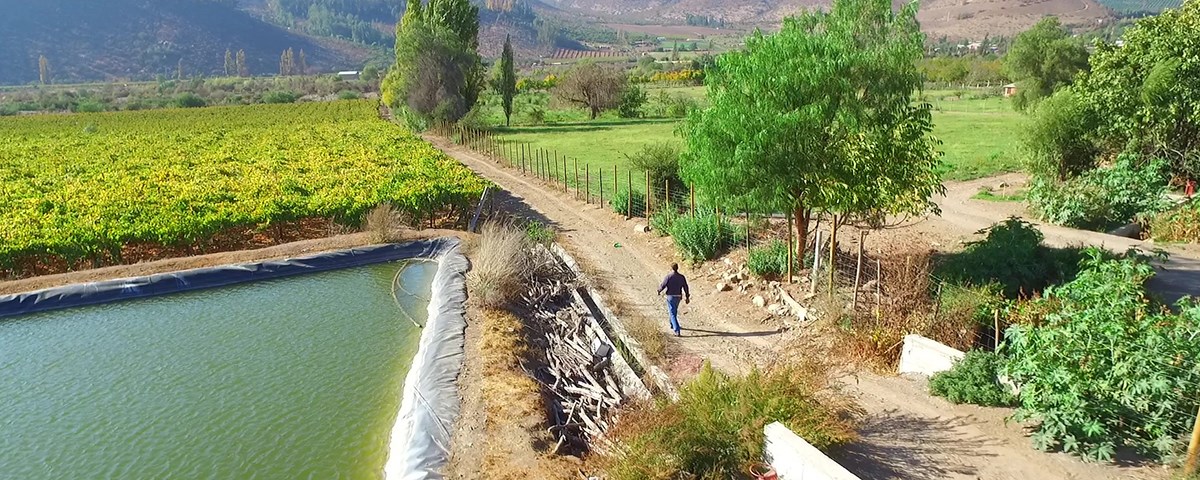 Water is a shared resource and how it is used has never been more important than it is now when Chile is suffering a decade-long drought. 
Each region has different water-related challenges although those of climate change and mining sustainably are common to both. All these variables need to be incorporated into our water management system to obtain a better grasp of water issues, establish necessary controls, improve processes and performance, and contribute to solutions for future challenges.
Efficient water management must contribute to maintaining the balance between water availability and its use by all parties that coexist in a region, both now and in the future.
Water management
Water is a strategic input for all mining operations. At Los Pelambres and Zaldívar water is supplied from continental sources while Centinela and Antucoya use sea water. In 2019, raw sea water accounted for 46% of our operations' water consumption.
Los Pelambres mainly uses continental water from the Choapa River. It recycles approximately 85% of its water and the Los Pelambres Expansion project includes a desalination plant and pipeline to supply 400 l/s of sea water to the operation.
The Choapa Valley, where agriculture is the prime water user, has suffered a drought for the last ten years of which 2019 was the worst year. Among other actions, Los Pelambres is actively participating in a Provincial Water Working Group established by the Regional Government to identify and implement solutions to improve the area's water security in the short, medium and long term. This includes working with the local farming community to help them manage their water needs.
At Antucoya, raw sea water accounts for about 97% of total water consumption and some 86% at Centinela. Centinela also uses pioneering thickened tailings technology to reduce its water consumption.
Zaldívar has submitted an Environmental Impact Assessment for an extension of its mine life to 2031 and this includes an application to extend the mine's water extraction rights from 2025, when they currently expire.
Antofagasta applies the ICMM's Water Stewardship Framework and we report our direct water extraction in accordance with the ICMM's Minimum Disclosure Standard. In addition, we report our water risk exposure in accordance with the requirements of the Water Programme of the Carbon Disclosure Project (CDP).
During the year, we drew up a Water Management Standard, which we expect to validate internally during 2020. This will be an integral part of our new Climate Change Strategy.