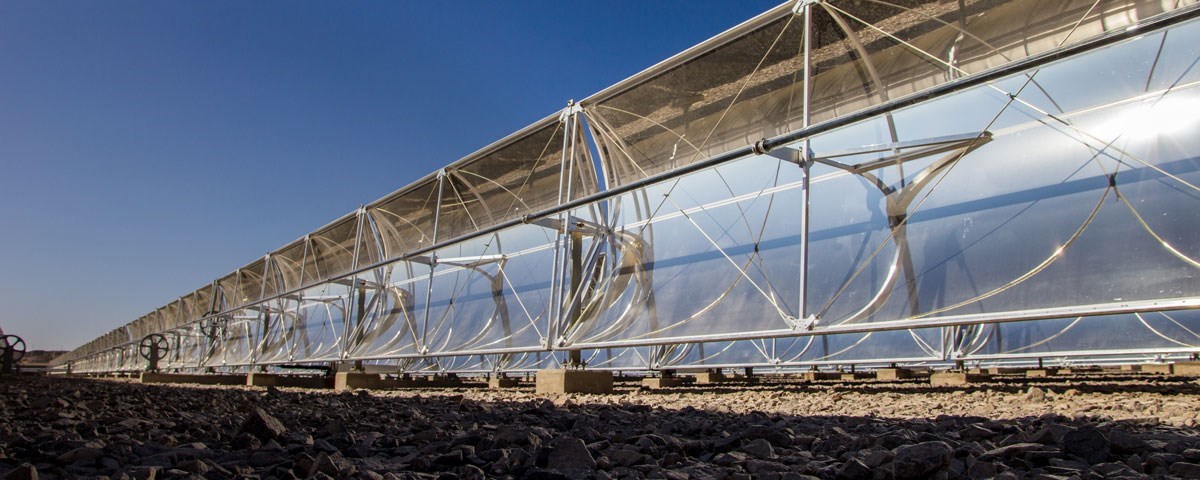 In the face of climate change, mining not only plays a role as a supplier of copper to promote new low-carbon technologies but also presents a challenge to the industry to decarbonise its production of copper. We will achieve our goals of reducing carbon emissions by incorporating renewable energy and energy efficiencies in our processes.
In recent years renewable technologies have significantly reduced in cost and, with the nationwide access provided by the SEN, many new renewable power plants are being built. At the end of 2019, 47% of the SEN's installed capacity was from renewable sources and will increase over the coming years. We are benefiting from these changes and have contracted 100% of our power from renewable sources from 2022 onwards.
Mining is also very sensitive to the effects of climate change. In recent years we have all been affected by extreme weather events, such as heavy snow, floods and droughts, leading us to adopt an adaptive approach to climate change and focus efforts on technology and innovation.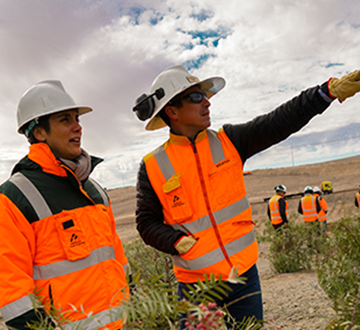 Related information
Sustainability Report 2019
Energy management
Our Energy Management Strategy has four pillars: supply security, price, source and energy efficiency. We have applied this strategy in the renegotiation of supply contracts to decarbonise our electricity matrix, taking advantage of the price of renewable energy which, in Chile, is cheaper than more polluting technologies.
Energy represents some 20% of the Mining division's total operating costs. Out of this, approximately 13% corresponds to electricity, purchased mainly from generators in Chile's national electricity system (SEN), and 7% to fuel.
Carbon footprint
We embarked on a series of projects to reduce our direct and indirect annual CO2 emissions (or Scope 1 and Scope 2 emissions) by 300,000 tonnes between 2018 and 2022. In 2019, we reduced our CO2 emissions by 34,912 tCO2 e compared to 2018. These reductions include those from our own direct (Scope 1) emissions, achieved through various energy saving projects, and reductions in indirect (Scope 2) emissions.
Our reduction of Scope 2 emissions in recent years came largely from the integration of Chile's formerly separate electricity systems – the Northern Interconnected System (SING) and the Central Interconnected System (SIC) – in 2017 to form a single national system (SEN). This integration allowed lower-carbon energy from central and southern Chile to be brought to northern Chile, where the Centinela, Antucoya and Zaldívar mines are located and thus significantly reduced their emissions.
Roadmap for electromobility
We are working to adopt electric vehicles at our mining operations and, in 2019, awarded a contract for drafting an Electromobility Roadmap whose ultimate objective is to eliminate our operations' use of fossil fuels for transport purposes. Combined with our increasing use of renewable energy we are contributing to Chile achieving its goal of carbon neutrality by 2050.
Electromobility will be a key driver of future demand for copper and we are, therefore, interested in promoting its development. Antofagasta became the Official Copper Mining Partner of ABB FIA Formula E, a motorsport championship that uses only electric cars. In January 2020, the third Antofagasta Minerals Santiago E-Prix took place in Santiago.
Task Force on Climate-related Financial Disclosures
We are addressing climate change and its associated risks from many different angles, and as a means of responding to the interest of investors and analysts on the subject we have decided to adopt the recommendations of the Task Force on Climate-related Financial Disclosures (TCFD).