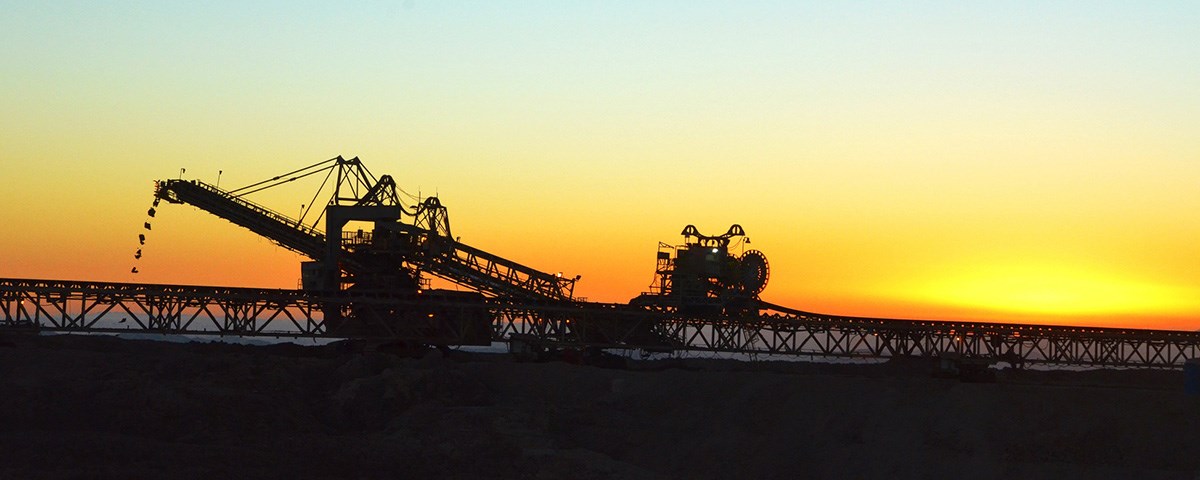 One of the consequences of mining is the generation of waste material which is deposited in waste rock dumps, spent ore dumps and tailings storage facilities.
We are seeking new design, safety and process solutions for the disposal of mining waste by using creativity and innovation, and working with others.
Tailings storage facilities
Antofagasta Minerals has three main tailings storage facilities (TSFs): the El Mauro and Los Quillayes conventional tailings dams at Los Pelambres and a high-density thickened tailings deposit at Centinela. In addition, Zaldívar has a very small TSF for the tailings from the flotation of some of its sulphides. Our fourth mine, Antucoya, does not have a TSF because it produces only cathodes.
The Quillayes TSF is no longer in regular use and, with limited remaining capacity, now serves only as back-up for El Mauro, our largest TSF.
The technology used at Centinela's TSF reduces the contained water in the tailings, thereby improving water recovery. It also increases the deposit's stability, requires less surface area than traditional TSFs and reduces its environmental impact.
TSF construction standards in Chile are designed for seismic conditions and permit only downstream and centreline construction methods. All our TSFs are built using the former, which is considered the safest. In the case of Centinela and Zaldívar, there are no nearby communities or settlements downstream from the TSF.
For more information about our tailings storage facilities, please read our Tailings Facility Management (PDF).
Tailings management
Each of our mining operations is required to assess all the risks arising from their TSFs and to design and implement appropriate measures of control and mitigation. Each mine site has a fully resourced unit and TSF risk controls, which are subject to regular external verification to ensure their effective implementation.
Our TSF management systems define how we construct, maintain and monitor the deposits. Monitoring includes the real-time measurement of safety and stability factors.
The El Mauro, Quillayes and Centinela TSFs each has an Independent Technical Review Board by which they were inspected in 2019. In addition, they were all inspected by Chile's National Geology and Mining Service (SERNAGEOMIN).
In November 2019, Chile's National Office for Emergencies (ONEMI) approved an Emergency Plan for El Mauro, drawn up by the Los Vilos municipal government and Los Pelambres. This is in addition to the Emergencies Manual that, under Chilean law, all TSFs must have. It refers principally to the Caimanes community, 14 km downstream from El Mauro, where Los Pelambres has installed alarms and signage and designed evacuation routes. This is one of the first such Emergency Plans in Chile.
Tailings safety
In 2019, we participated in the public consultation on the new standards proposed under the Global Tailings Review. This was established by the ICMM, the United Nations Environment Programme (UNEP) and the Principles for Responsible Investment (PRI) in the wake of the Brumadinho and Mariana TSFs' failures in Brazil and the concerns expressed by an investor group led by the Church of England Pensions Board and the Council on Ethics of the Swedish National Pension Funds. 
In August 2020, the new Global Industry Standard on Tailings Management (the Standard) was launched.
We have undertaken to comply with the Standard at Los Pelambres within three years and, at Centinela and Zaldívar, within five years of the launch of the Standard.
For Antofagasta, the changes arising from the Standard will require the disclosure of information about matters such as the results of TSF risk assessments and performance reviews, and working with nearby communities on emergency response preparedness.
The public availability of information is also a key aspect of the Programa Tranque (Tailings Programme), a Chilean public-private and community initiative to establish an online monitoring system for TSFs, which is being piloted at El Mauro.
Waste rock and spent ore dumps
The waste rock we remove to extract ore and the spent ore generated by our leaching process are stored in specially prepared dumps at our mine sites. In Chile, the location, operation and closure of these dumps must be authorised by the environmental authorities and SERNAGEOMIN.
Industrial waste
Our processes produce hazardous industrial waste, such as used oil and batteries, and non-hazardous waste, such as sludge and timber. All are managed in accordance with legal requirements. Whenever possible, we reduce waste or recycle it to avoid its final disposal.