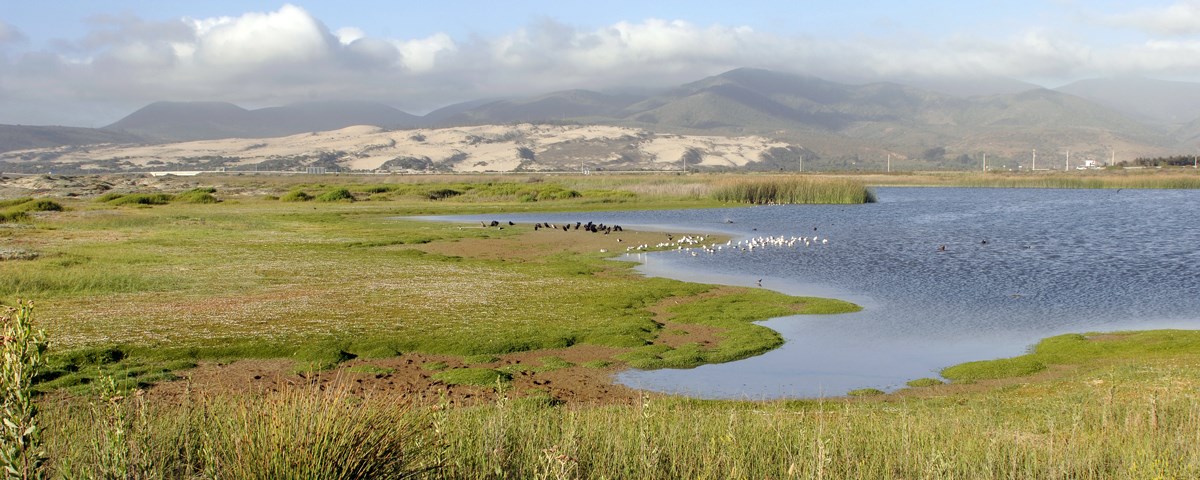 Protecting biodiversity and valuable environmental ecosystems.
CONTEXT
Los Pelambres is located in Coquimbo Region in one of the world's 25 areas of greatest plant biodiversity, reflected in an abundance of flora and fauna. Our operations located in the Atacama Desert - Centinela, Antucoya and Zaldívar - are in an environment with less flora and fauna.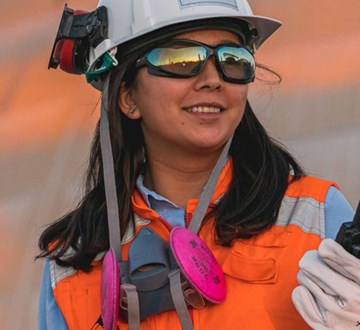 Related information
Sustainability Report 2019
MANAGEMENT
Antofagasta Minerals has a Biodiversity Standard developed in conjunction with the Wildlife Conservation Society (WCS) in 2016. It is aligned with the ICMM's position statement on Biodiversity and Protected Areas and aims to prevent and minimise impacts on biodiversity, appropriately restore and compensate for any such impact, and generate additional benefits in the surrounding area.
All of our operations must conduct a review of biodiversity - species and ecosystems - according to the categories established by the Standard to prevent significant impacts and, if this is not possible, to minimise or compensate for them.
Los Pelambres currently administers four Nature Sanctuaries in Coquimbo Region: Palma Chilena de Monte Aranda, Quebrada Llau Llau, Laguna Conchalí and Cerro Santa Inés.
ANTOFAGASTA MINERALS' MAIN CONSERVATION SITES
LAGUNA CONCHALÍ NATURE SANCTUARY
Laguna Conchalí is a coastal wetland with a high conservation value and a highly unique habitat for the establishment and development of terrestrial and aquatic plant and animal life.
Los Pelambres has administered it since 1997 with the aim of restoring and protecting the environment.
As a result of work to restore the ecosystem, in 2000 Laguna Conchalí received Nature Sanctuary status and in 2004 it was designated a RAMSAR Convention international wetland site, one of only 14 sites in Chile and the only one managed by a private company.
The sanctuary is located 4 km north of Los Vilos and covers 50.4 hectares (the surface area of the RAMSAR site is 34 hectares).
In 2018, a new environmental management plan was developed together with the Wildlife Conservation Society (WCS) and approved by the Ministry of Environment that will further strengthen this site's environmental richness.
BOSQUE SANTA INÉS NATURE SANCTUARY
Santa Inés is a 714-hectare coastal site which has one of the last remnants of relict rainforest, meaning that it contains plant and animal life that used to exist in the wider area but which has shrunk due to climate change.
PALMA CHILENA MONTE ARANDA NATURE SANCTUARY
This nature sanctuary covers more than 5,696 hectares and has populations of the Palma Chilena (Jubaea chilensis), a threatened endemic palm species. Its conservation status is "vulnerable" and it is regarded as one of the southernmost palms in the world. There are also almost 100 species of native flora and fauna, among other common and endemic species.
QUEBRADA LLAU-LLAU NATURE SANCTUARY
Almost 1,800 hectares protect this sclerophyllous "hard-leaved" woodland ecosystem in the mediterranean-climate ecoregion found in central Chile. Its preserves some of the region's endangered species such as the Chequén (Luma chequen or white Chilean Myrtle) and the Canelo (Drymis winteri).