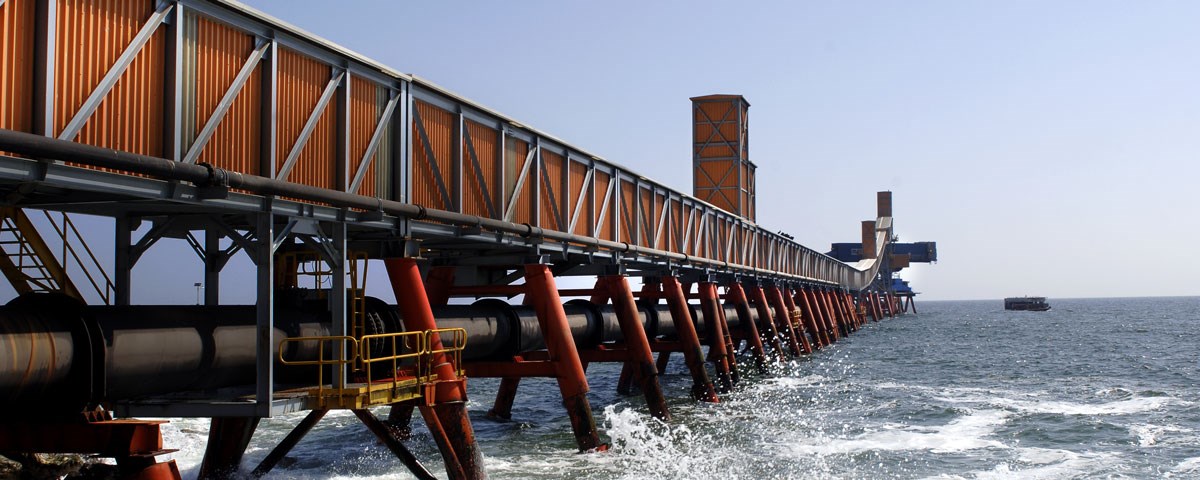 In 2018 Antofagasta Minerals achieved record production of 725,300 tonnes of copper due to an improved operational efficiency. Although the average realised copper price decreased by 6.3% compared to the previous year, in 2018 revenue reached $4,560.3 million due to higher copper sales volumes and increased molybdenum sales.
EBITDA was $2,139.4 million in line with expectations for the year. Cash costs before by-product credits were $1.72/lb (compared to $1.60/lb in 2017), while net cash costs were $1.29/lb, 3% higher than the previous year. 
Increased costs were mainly due to the higher prices of critical inputs such as diesel oil, acid and grinding media, as well as the start-up of the new Encuentro Oxides plant at Centinela. These were partially offset by savings and productivity improvements of $184 million, together with higher revenues from the sale of byproducts such as molybdenum and gold.
Our economic performance priorities are to maintain cost control, reliability and operational efficiency. We understand that developing mining for a better future requires responsible economic management, which means more than making a profit.
Creating economic value implies generating profits responsibly and with a long-term vision, incorporating unique and innovative solutions in business decisions to address challenges in the regions where we operate and working to tackle today's global challenges.
During 2018, $4,808 million benefited both our shareholders and stakeholders, which includes employees and contractors, communities, suppliers, shareholders, lenders and governments.