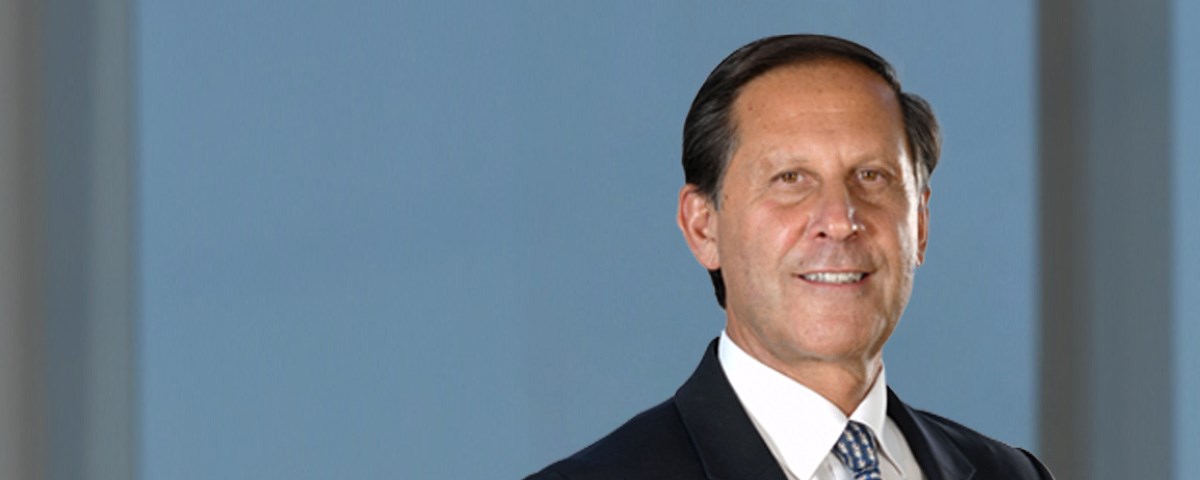 Dear shareholders
I am pleased to share with you the significant progress we made in 2022 in the areas of project development, climate change, diversity and inclusion and, above all, safety. It was a challenging year for our operations, as expected, but we have been implementing transitions that will drive higher copper production and improved cost competitiveness in 2023 and future years.
Safety is our top priority and I am particularly pleased to report that we suffered no serious accidents during the year. We achieved a continuing reduction in high-potential incidents, which are an important leading indicator of where more serious incidents might occur, and the rate of lost time injuries fell by 37% to 0.84, a record for the Group.
These positive safety indicators reflect the maturity of our safety management system, which is based on critical controls, identifying key risks, and promoting the right behaviours among our employees and contractors. The year's strong safety results were also underpinned by an increase in on-site verification visits and interaction with teams by senior management as COVID-19 restrictions were gradually lifted.
New ways of working 
In 2022, we consolidated our new hybrid way of working, which we adopted during the pandemic. The model combines in-person and remote formats and has several advantages. First, it has made the organisation more flexible – and therefore resilient – and more able to adapt to unexpected events and manage risk.
It also supports our Diversity and Inclusion Strategy by offering employees a better balance between personal needs and the demands of work. This, in turn, has enabled us to attract and retain more women in the workforce and, by the end of 2022, they represented one in five of our employees, meeting our target for the year. This achievement has encouraged us to set a more ambitious goal for women to represent 30% of the workforce by the end of 2025.
Similarly, an improved life-work balance enhances employees' job satisfaction with knock-on benefits on the organisation's productivity. So, while we still seek to perfect and refine the hybrid model, it is here to stay and a feature of how we are organising our work going forward. As in other organisations, we have seen an increase in mental health issues arising from the pandemic and have implemented support strategies to identify and help employees suffering from mental illnesses. In a key initiative, we launched our Wellbeing Strategy during the year to support people's physical and emotional welfare.
Climate change
At Antofagasta, we regard the climate crisis as the greatest environmental emergency of our times. A key priority for us is the implementation of our Climate Change Strategy, which plans for us to be carbon neutral by 2050 at the latest. During the year, we met our short-term target of achieving a 30% reduction in greenhouse gas (GHG) emissions by 2025 three years early, and will set a new nearer-term goal in 2023.
In a major achievement, in 2022 we were among the first companies in Chile to complete the transition of all our operations to electricity generated exclusively from renewable sourced contracts. The process began in Zaldívar in July 2020, followed by Centinela and Antucoya in January 2022 and finally by Los Pelambres in April.
Now the main challenge is to reduce and, ultimately, completely replace the use of diesel at our mines, particularly in haulage trucks which are heavy consumers of the fuel. We are testing various potential solutions at our operations, including the use of green hydrogen and electric batteries, to help develop and become early adopters of whichever is the winning technology.
Our efforts involve close collaboration with suppliers of mining equipment, with whom we are also working to calculate and reduce emissions in our value chain (Scope 3) that we do not directly control. In 2022, we began using an internal carbon price and other emission criteria to evaluate bids for contracts as part of growing efforts to influence best practice among suppliers.
In another milestone, in October our Transport division became the first rail Company in Chile to order a hydrogen-fuelled cargo locomotive, which we expect to start operating in 2024. It forms part of a plan to renew our entire fleet.
Water management
The evidence of climate change is clear in central Chile, where a severe drought has entered its thirteenth year. In early 2023, we began commissioning the desalination plant for Los Pelambres which will provide a permanent solution to the restrictions on operational water supply caused by the drought. The plan is to double the plant's capacity to 800 litres per second as soon as permitting allows.
In parallel, we work closely with communities near Los Pelambres in the Choapa Province, a farming area, to strengthen water management and ensure water availability for human consumption, as well as for irrigation. The desalination plant and its planned expansion will make more water available to the area as we replace current continental water usage with sea water.
We already only use sea water for our Antucoya and Centinela operations in northern Chile, the latter fully transitioning from continental water at the end of 2022. By 2025, we expect 90% of our mining operations' water consumption will be recirculated or sea water.
Responsible production
As a copper producer, we supply a key metal to address climate change through its use in low-carbon technologies, such as electric vehicles and the generation of renewable energy and are committed to its responsible and reliable production. In 2022, Los Pelambres and Antucoya were awarded the Copper Mark, an independent external verification of their sustainable practices. Zaldívar and Centinela completed the same assurance process in 2021.
Operating results
As expected, 2022 was a transition year for the Group with the impact of the drought while the desalination plant at Los Pelambres was being completed, which will be in 2023 paving the way for strong growth. We produced 646,200 tonnes of copper, 10% less than in 2021 with the decrease primarily due to expected lower throughput as a result of the drought and planned lower grades at Centinela.
The Transport division had a good year with total transport volume up by 6% to an all-time record of 7.1 million tonnes, as we increased share of the transport market for mining. We expect the planned renewal of our fleet to low-carbon technologies to maintain this positive trend.
For our mining operations, it was a challenging year in terms of unit costs due to general inflationary pressures, particularly for diesel and sulphuric acid in global markets, as well as the temporary decrease in production. We were successful in partially offsetting this trend through our continuous focus on productivity and cost containment, together with the contributions from our gold and molybdenum by-products. Full-year net cash costs came in within guidance at $1.61/lb, compared to $1.20/lb in 2021.
It is worth noting that we are implementing important structural changes to contain costs. As an example, our new renewable energy supply contracts are lower cost than the previous fossil-fuel agreements.
Our innovation and technology programme is also bearing fruit in this sense. Centinela's and Los Pelambres' new remote operating centres in Antofagasta and Santiago, respectively, are designed to streamline processes from mine to port and reduce transport and mine camp logistics. Productivity will also be enhanced by Centinela's fleet of automated haulage trucks, which successfully started operation during the year.
Similarly, the increased processing capacity that will come on-stream in 2023 with the completion of the Los Pelambres Expansion project's fourth milling line will bring further structural cost benefits. These improvements are reflected in our estimated copper production for 2023 of between 670,000 and 710,000 tonnes and will help us counteract the impact of inflation and the expected strengthening of the Chilean peso.
Looking ahead, we see strong copper market fundamentals for the foreseeable future. Demand will be supported as the global economic recovery gathers pace coupled with copper's significant role in the energy transition. Supply will remain tight due to the lack of major new discoveries in recent years and the long time it takes to bring new projects online. Projects are also getting technically more complex. Against this backdrop, the Group is uniquely positioned to deliver growth opportunities from its existing large resource base.
Growth outlook
Our growth strategy to focus on copper, primarily in the Americas, remains unchanged. We are pursuing robust organic growth options embedded in the large mineral resources of our first-tier sites, Los Pelambres and Centinela. The Los Pelambres Desalination Plant and Concentrator Expansion projects will be in production in 2023. A second phase expansion to extend the mine life beyond 2035 and double desalination capacity is in the permitting stage.
The $3.7 billion investment to build a second concentrator at Centinela is subject to greater clarity on tax and royalty bills under discussion by Chile's congress and the process to draft a new constitution, and is expected to be put to the Board for approval by the end of 2023. We expect these growth projects to increase annual copper production to approximately 900,000 tonnes, once implemented.
On the innovation front, our patented Cuprochlor®-T technology has completed industrial-scale testing and unlocked a solution to economically leach low-grade primary sulphides. It is now being incorporated into our Centinela and Antucoya mine plans. We are also excited by the potential of our Cachorro and Encierro exploration projects in northern Chile whose 765 million tonnes of mineral resources are now included in our resource inventory.
Our priorities for 2023
The safety and health of our employees, contractors and local communities will remain our first priority as we build on our positive 2022 performance.
We will reach a major milestone with the start of operation of the Los Pelambres Expansion project in 2023. The new desalination plant and expanded concentrator will lift water supply restrictions and increase production in 2023, helping to deliver on our commitment to lower cash costs.
On innovation, we will continue to work on introducing more automation in our operations and consolidating our integrated remote operating centres. This focus on changing how we work and transforming the way we do mining will produce more efficiency gains.
We are also committed to moving forward the Centinela second concentrator project, subject to the necessary conditions being in place.
The continued implementation of our Climate Change Strategy will be another key focus. During the year, we plan to complete decarbonisation roadmaps for our operations, which will help us to define a new nearer-term emissions reduction target. We will also press ahead on measuring Scope 3 emissions with a view to setting a reduction target during 2023 or as soon as possible thereafter.
We believe the mining industry plays a critical role in Chile's economic and social development. We are committed to supplying the copper required for the energy transition and to further general economic progress and people's wellbeing in a responsible and sustainable way, creating value for our shareholders and other stakeholders in Chile and society in general.
IVÁN ARRIAGADA
CHIEF EXECUTIVE OFFICER