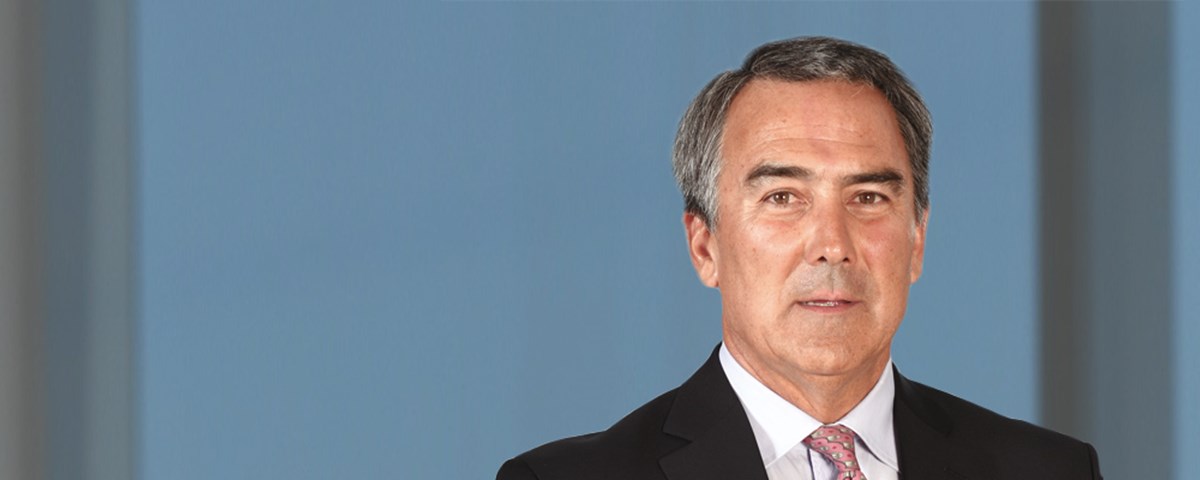 Dear shareholders
In a year when the effects of COVID-19 and climate change continued to be felt powerfully across the globe, when the political landscape was complex and uncertain, and when setbacks ranging from energy shortages in the northern hemisphere to supply-chain bottlenecks all over the world rattled the global economy, Antofagasta's resilience was not only tested – it was demonstrated.
That resilience, as this Annual Report details, is a testament to the creativity and commitment of our employees and contractors. So before sharing the progress we've made this year, I'd like to acknowledge – and thank – everyone at Antofagasta who made it possible.
Two of 2021's defining global issues: COVID-19 and climate change
The pandemic's many operational and economic headwinds continued in 2021, yet their expected effects on copper prices were countered by the tailwinds of high demand and constrained supply. In May, copper reached an all-time-high of $4.77/lb, and closed the year at $4.40/lb.
As the world grappled with the ongoing effects of the pandemic, it also contended with the accelerating – and increasingly evident – effects of climate change. In November, that focus on climate change was brought into sharp focus with COP26, the UN climate conference in Glasgow. And the year ended with 88% of global emissions and 90% of global GDP covered by net-zero targets.
Copper has a vital role to play in helping countries, cities, and companies realise those targets. On average, an electric vehicle uses four times more copper than a conventionally powered car. The charging ports for those electric vehicles, the wiring and components for greener energy grids, wind power plants, solar panels – all are copper-intensive. One estimate concludes that limiting global warming to 2°C above preindustrial levels will require 60% more copper – an additional 19 million tonnes – by 2030 alone.
Developing Mining for a Better Future
The copper we produce will be a pivotal part of the transition to a low-carbon world. No less important than the metal itself is how we produce it. We view our responsibility as operating sustainably, reliably and with respect for communities and the environment – to live up to our purpose, both in our products and practices, of 'Developing Mining for a Better Future'.
This is a crucial issue not only for our business, but also, I believe, for our industry as a whole. We have a tremendous responsibility – and opportunity – to provide the materials for the green transition our societies are demanding. Yet clearly more needs to be done to earn society's trust and garner its support for the investments and innovations such a historic transition will require. It's a relationship that is being built over time and with actions, not words, which is why I'd like to highlight a few of the steps we have taken – and are committed to continue taking – that demonstrate our sincerity to 'Developing Mining for a Better Future'.
Attaining the Copper Mark
Inspired by the UN Sustainable Development Goals, the Copper Mark initiative ensures responsible production practices across the industry. Thirteen mines worldwide hold the Copper Mark distinction – two of which are Antofagasta's. Centinela and Zaldívar both obtained the Copper Mark this year. Our other two operations, Los Pelambres and Antucoya, have begun their assurance processes to obtain the Copper Mark in 2022.
Reducing emissions and setting a net-zero target
In 2018, Antofagasta set emissions reductions targets for 2022. This year we achieved – and surpassed – those targets and set two new ones: an updated emissions reduction target for 2025, and a carbonneutral target for 2050, in line with Chile's own national target.
This year we also progressed towards the goal of all our mines operating on fully renewable power by the end of 2022, and also published our first Climate Change Report as well as reporting against the TCFD1 recommendations in this Annual Report. Our Transport division is already taking steps to become more eco-friendly, and will start to explore the use of hydrogen powered locomotives soon.
Reducing our use of continental water
Our mining operations are in water-stressed areas, and we know that care for water is vital for the environment, for local communities, and for our operations. This is particularly true as Chile continues to endure a punishing drought that has lasted more than a decade. In 2019, we began building a desalination plant and water pipeline at Los Pelambres. And, provided environmental permitting advances as scheduled, we expect that by 2025, raw or desalinated sea water and recirculated water will account for 90% of our total usage at our operations.
Whether it is reducing continental water usage or lowering emissions, these are issues for which we have a group-level strategy, board-level focus, and company-wide initiatives to spur action. And we will continue to be transparent as we work to deliver meaningful, measurable progress.
An update on Chile's economic, social, and political environment
Chile's handling of the pandemic has been widely applauded. The country ended the year with more than 80% of the population having had two doses of the vaccine and more than 40% having received a booster. Yet as the impacts of COVID-19 continued, so did the efforts of our Community COVID Fund, to which we have now contributed more than $12 million since the pandemic began, to support local causes.
Unfortunately, the political polarisation flaring up in many countries could also be seen in Chile. Sharp differences of opinion about what the country's priorities should be, and what changes are most urgently required, manifested in political candidates as well as proposed legislation.
In the face of a polarised political environment, the broad-based government support provided to workers and citizens was possible because of the financial discipline that has characterised Chile over many years. For example, the massive liquidity injection as part of the response to the pandemic, was one of the largest in the world as a proportion of GDP. However, this has triggered significant temporary local inflationary pressures that compounded those associated with the global economic recovery.
Focusing on our industry, a bill was approved by the lower house of Congress in mid-2021 that proposed changing mining companies' royalties to a revenue-based progressive marginal rate linked to the copper price. Early in 2022 a committee of the Senate published its proposal for the royalty, less onerous than that proposed by the lower house, and this is now being debated in the Senate. With the establishment of a new government in March 2022, we expect the bill to then progress through the legislative process and to come into law around the middle of the year.
Mining represents over half of Chile's exports and 10% of its GDP – while 90% of revenue generated by the industry remains in the Chilean economy – and as one of Chile's largest mining companies, we continue to welcome opportunities to constructively explore how we can support the competitiveness of Chile's mining industry and foster the country's economic growth and development.
This year, an elected Constitutional Convention also began the process of drafting a new constitution. The text, expected to be finalised by July 2022, at the latest, will then be subject to a national referendum. Our hope is that a framework emerges which represents and creates opportunities for all Chileans – a 'house for everyone,' as a popular slogan goes.
Antofagasta's 2021 performance
Redoubling our focus on employee and contractor safety
Sadly, after 33 months without a fatality, a contractor suffered a fatal accident at Los Pelambres in July. Our condolences go to his family and everyone affected by this tragic loss. Antofagasta launched an investigation to prevent this type of accident happening again.
The findings from that investigation were shared with the Board, and the changes and actions inspired by that review are being directly overseen by senior management. We cannot undo what happened, but we can – and we will – learn from the mistakes made and become a stronger, safer company as a result.
Challenging times
While Antofagasta met its net cash costs guidance of $1.25/lb, the ongoing drought in Chile caused us to reduce full-year copper production guidance during the year to 710,000-740,000 tonnes. However, this reduction was offset by the strong performance of the copper price, which helped increase our annual revenue to $7.5 billion and our EBITDA to $4.8 billion.
Looking ahead, we have strong embedded growth options within our portfolio, including very sizeable mineral resources, and the levers to unlock that growth that will allow us to produce sustainably, long into the future.
Governance update
Following the retirement of Ollie Oliveira from the Board in July, Tony Jensen assumed the role of Senior Independent Director and Audit and Risk Committee Chair, having served on the Committee as a member for more than 12 months. I would like to take this opportunity to thank Ollie for his sage and considered counsel over his ten years on the Board.
Michael Anglin assumed the role of Projects Committee Chair and joined the Sustainability and Stakeholder Management Committee in place of Tony who rotated off that Committee in line with the Company's policy.
We were delighted to appoint Eugenia Parot to the Board in April and welcome her to the Projects and Sustainability and Stakeholder Management Committees in August. Eugenia's technical background and considerable leadership experience have already been, and will continue to be, of great benefit.
Our people – diversity & inclusion and talent
The Board has met the Parker Review target for ethnic diversity, and with Eugenia Parot's appointment, 30% of Antofagasta's Board is now comprised of women. The Board's Nomination and Governance Committee continues to work with an independent external search consultancy to identify a diverse pool of candidates for the future, although there are currently no plans to appoint a new director.
This focus on diversity in the boardroom is mirrored across the Company. Diversity, as we've written before, makes us a more creative, responsive company. In 2018, Antofagasta set a goal of doubling the number of women in its workforce by 2022 – a target achieved in 2021.
Day-to-day we seek to create a better and more innovative work environment and we continue to invest in and support initiatives – from our Young Graduates Programme to our Apprentices Programme – aimed at building a diverse pipeline of talent at all levels of the company.
Dividend
For the second year running, the Board decided to pay a dividend equal to the year's underlying net earnings to reflect the Company's continued strong performance.
Outlook for 2022
As vaccines and booster shots become more widely distributed and available globally, we are seeing moderate economic recovery together with stability. Yet inflation poses a risk in many major economies, as do shortages of labour and critical components. If last year is any indication, periods of recovery will be strong, but uneven.
Meanwhile, demand for copper continues to climb, with a significant share of that growth coming from regions other than China. Having made ambitious commitments to the green economy in recent years, governments and companies are set to make sizeable investments to meet them. The supply of copper is currently constrained by declining resource quality as well as very long lead times – and high scrutiny – for new projects. In Chile, we have vast sources of renewable energy, and at Antofagasta we have a large mineral resources base which positions us well to meet that demand for copper at the same time as we reduce our carbon footprint.
But 2021 once again reminded us how swiftly and starkly change can arrive, and how varied the catalysts of that change can be – from political decisions to virus mutations, energy shortages to inflation. We continue to focus on managing costs and maintaining a strong balance sheet. We know we must continue to work to keep our people safe and healthy, find ways to strengthen our culture, and drive innovation across the Company.
Chile is in the process of writing a new constitution that I hope will help unify the country's people and return it to the development trajectory that characterised it in the past. Mining will be fundamental in this process and will help the country overcome the current weakness forecast in its growth.
Antofagasta has navigated some turbulent times in its 133-year history and last year certainly qualifies as among the choppiest. The resilience our people showed in the face of such difficulty calls to mind a saying: 'On the other side of the storm is the strength of having gone through it.' That might serve not only as a lesson from the past year, but also a motto for the upcoming one.
JEAN-PAUL LUKSIC
CHAIRMAN
1Task Force on Climate-related Financial Disclosures