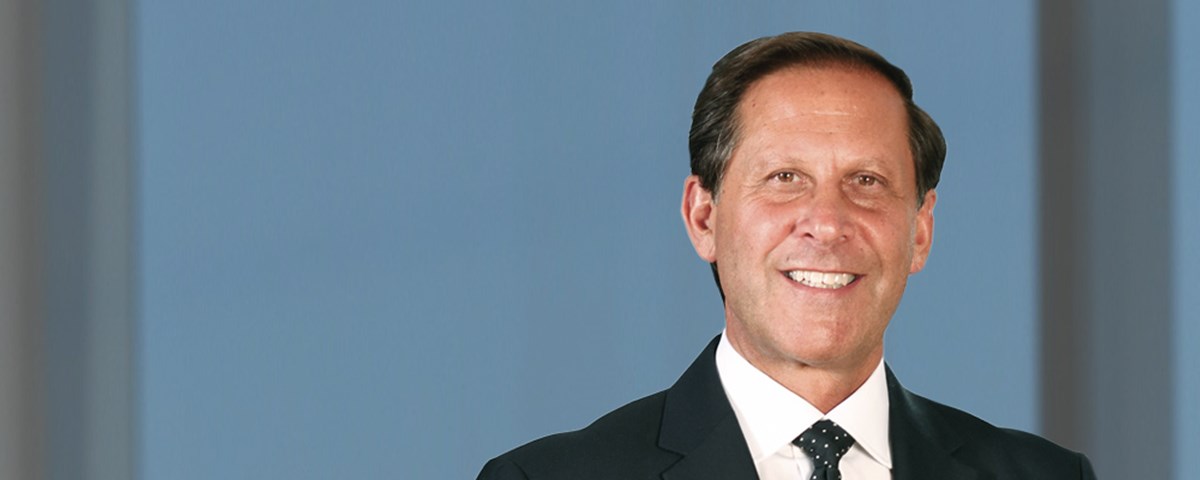 Dear shareholders
I am pleased to share with you this report on our performance and results for 2021. Given the ongoing COVID-19 pandemic, it was, like 2020, a challenging year but, at Antofagasta, we can be proud of our achievements.
Despite the challenges, our mines and plants performed as planned. This, in turn, reflected what was certainly one of the highlights of the year: the way our team has responded to the circumstances.
Thanks to their commitment and motivation, we have been able to continue to operate, contribute to the national economy and support local communities socially and economically. And we have done this while protecting the safety and health of our employees, contractors and communities.
We have also learned from the pandemic and have become more flexible in the way we work to become an organisation fit for the future. Our new hybrid way of working – combining in-person and remote formats – offers a better balance between personal needs and the demands of work and makes us more productive as a team. This flexibility in how we work is something we will be seeking to consolidate in 2022.
Safety
After almost three years of being fatality free, I am very saddened to have to report the fatality of one of our contractor's employees at Los Pelambres in July. Our condolences go to his family, friends and colleagues. We have completed a rigorous investigation of the accident's causes and the lessons learned have been shared with all our operations to ensure this does not happen again.
It goes without saying that safety continues to be our top priority and, in 2021, the general trend was positive. We achieved a consistent reduction in high-potential incidents, which serve as an important leading indicator to where more serious accidents might occur.
The rate of lost-time incidents has increased slightly, primarily related to our growth projects where incidents tend to be of low severity and with fewer consequences, but more frequent than at our operations, which continued to perform well.
Our strong safety and health culture was also a key factor in our resilience to the COVID-19 pandemic, facilitating the incorporation of sanitary protocols into our daily work. In line with this approach, we made vaccinations available at our sites and, thanks to this and our strong health and safety culture, 97% of our workforce had been immunised by the end of the year.
Climate change
At Antofagasta, we see climate change as one of the greatest challenges facing the world today and are committed to being part of the solution. As a copper producer, we have a clear role to play in supplying a metal that is a critical input for so many low-carbon technologies – from electromobility to the generation of renewable energy – where we expect demand to continue to increase.
It is also paramount that we decarbonise our own operations and, in 2021, we took a major step in this direction by deploying our new Climate Change Strategy, which envisages broad-ranging measures of both adaptation and mitigation. Following the achievement of our previous emissions reduction target, this year we announced new, more ambitious targets, carbon neutrality by 2050 – in line with Chile's national commitment – and the shorter-term target of a 30% reduction in emissions by 2025.
This is supported by the transition of our operations to electricity generated exclusively from renewable sources, which we will complete in 2022. At the same time, we are working to reduce and, ultimately, eliminate the use of diesel at our mining operations through initiatives that include an Electromobility Plan and a portfolio of energy efficiency initiatives.
In 2019, we committed to implementing the recommendations of the Task Force on Climate-related Financial Disclosures (TCFD) and, having published a TCFD Progress Report in September, we are reporting against the recommendations in this Annual Report. The TCFD framework has already proved useful in helping us integrate risk management for climate change into our planning cycles but, above all, it serves as a transparent and credible way of informing stakeholders about the expected impact of different climate scenarios on our business.
Water management
One of the clear impacts of climate change is the 12-year drought in central Chile, including the Choapa Valley where our Los Pelambres operation is located. Several years ago, we took the decision to build a sea water desalination plant for Los Pelambres and the first stage of this project, with an output of 400 litres per second, is due to start operation in the second half of 2022. We are also planning to double its capacity as soon as the necessary permitting is obtained, and we expect the plant will be operating at its expanded capacity in 2025.
At Los Pelambres, water is an integral part of our relations with the community. In line with this, we are part of the Choapa Valley's water management system. The priority, of course, is human consumption, which is always assured, followed by agricultural needs. In the case of agriculture, we are increasing local resilience by investing in measures to improve the sector's water use efficiency and minimise losses, and on completion of the desalination plant's expansion, this will release additional water for use in the region.
Our Centinela and Antucoya operations in the north of Chile already almost only use sea water. As a result, we expect raw or desalinated sea water and reused or recycled water to account for 90% of the consumption of all our mining operations by 2025.
Operating results
In 2021, we produced 721,500 tonnes of copper, down from 733,900 tonnes in 2020. The drop is explained by the planned lower grades at Centinela and restrictions on water availability at Los Pelambres due to the drought. As I indicated above, our mines and plants performed at their planned capacity, despite the difficulties of the COVID-19 pandemic, and we are very pleased with the level of stability and reliability we consistently achieved across our operations.
Total transport volume at our Transport division was up by 4% in 2021, thanks partly to a new contract with a mining client. We see a significant opportunity in the train transport business in the context of climate change to operate using alternative fuels and offering mining clients an efficient, low-carbon bulk cargo service.
At $1.20/lb, our net cash costs in 2021 were below guidance. The increase from $1.14/lb in 2020 is explained by the fall in production and the higher cost of inputs, such as oil, steel and acid, in the context of the global economic recovery and increased commodity prices. Set against this, the copper price also rose, as did the prices of the gold and molybdenum which made an important contribution to reducing our net cash costs.
Looking ahead to 2022, we see the copper market as maintaining its strong fundamentals. Supply is tight, largely because there have been very few major discoveries over the last ten years and grades at existing mines are declining while, at the same time, demand is strong. As well as copper's use in low-carbon technologies, this reflects factors that include the economic development in emerging economies and urbanisation.
Growth outlook
Antofagasta is a reliable and responsible copper producer, with a large resource base. At our main sites – Los Pelambres and Centinela – we have a mineral inventory that offers options for growth that we can sequence over time as and when the market outlook is right. That is a very important competitive advantage.
In 2021, capital expenditure reached $1.8 billion and we expect to invest a similar amount of $1.7-1.9 billion in 2022. A review of the final cost of the Los Pelambres Expansion project is currently underway considering the most recent wave of COVID-19 and its impact. And as well as this investment in Los Pelambres, we are looking at extending its mine life beyond 2035. If we also decide by the end of 2022 to build a second concentrator at Centinela, our copper production could increase to approximately 900,000 tonnes by 2026.
Supporting these options, we are looking to innovation as a key enabler of our strategy. The initiatives we implemented in 2021, or are in the process of implementing, include Centinela's new remote operating centre in the city of Antofagasta and its fleet of autonomous trucks. Similarly, all our sites have strong data analytics teams to identify opportunities for efficiency gains and continuous improvement.
Another potentially important innovation is our Cuprochlor®-T technology, a chloride leaching process for treating lower grade primary sulphides. Until now, treatment in a concentrator or, occasionally, bacterial leaching have been the only options for a mineral of this type, and our process looks as if it could be an important breakthrough. Following the completion of industrial-scale tests in 2021, the process will potentially unlock value from previously uneconomic mineral resources at our existing operations.
In March 2022 we reached an agreement in principle with Barrick Gold and the Governments of Pakistan and Baluchistan on a framework that provides for the reconstitution of the Reko Diq project, and a pathway for the Company to exit the project. If definitive agreements are executed and the conditions to closing are satisfied a consortium comprising various Pakistani state-owned enterprises will acquire an interest in the project for consideration of approximately $900 million to jointly develop the project with Barrick and we would exit. If all the conditions are satisfied during 2022, we would expect to receive the proceeds in 2023.
Our priorities in 2022
We expect copper production in 2022 to reach 660-690,000 tonnes, affected by lower grades at Centinela and, in the first half of the year, restrictions on water availability at Los Pelambres. This latter constraint will, however, disappear once the rains return in the winter months and the operation's desalination plant comes on-line.
On costs, net cash costs are expected to be $1.55/lb reflecting the impact of temporary water restrictions on throughput at Los Pelambres, increased input costs, especially sulphuric acid at our cathode operations, and lower copper production at our two lowest cost operations: Los Pelambres due to temporary water limitations and Centinela Concentrates due to lower grades which are then projected to increase in 2023. Byproduct credits are also expected to decrease as gold and molybdenum production falls. During the year innovations, such as remote operation and automation, will continue to produce efficiency gains, helping to offset some of the higher costs of inputs and inflation and lower production.
A key event in 2022 will be the completion of the switch of our mining operations to the use of electricity generated solely from renewable sources. This happened at Antucoya and Centinela early-2022 and Los Pelambres will switch later in the year.
The implementation of our Climate Change Strategy will remain a top priority. Our plans include the deployment of our new internal carbon-pricing methodology and a new sustainable procurement strategy, both at the beginning of the year, as well as several longer-term initiatives to test the use of hydrogen as an alternative to diesel in mine haulage trucks.
Through all these initiatives, we will be unlocking our embedded growth and pursuing our purpose of developing mining for a better future and, in this way, creating value for our shareholders, other stakeholders and wider society.
IVÁN ARRIAGADA
CHIEF EXECUTIVE OFFICER