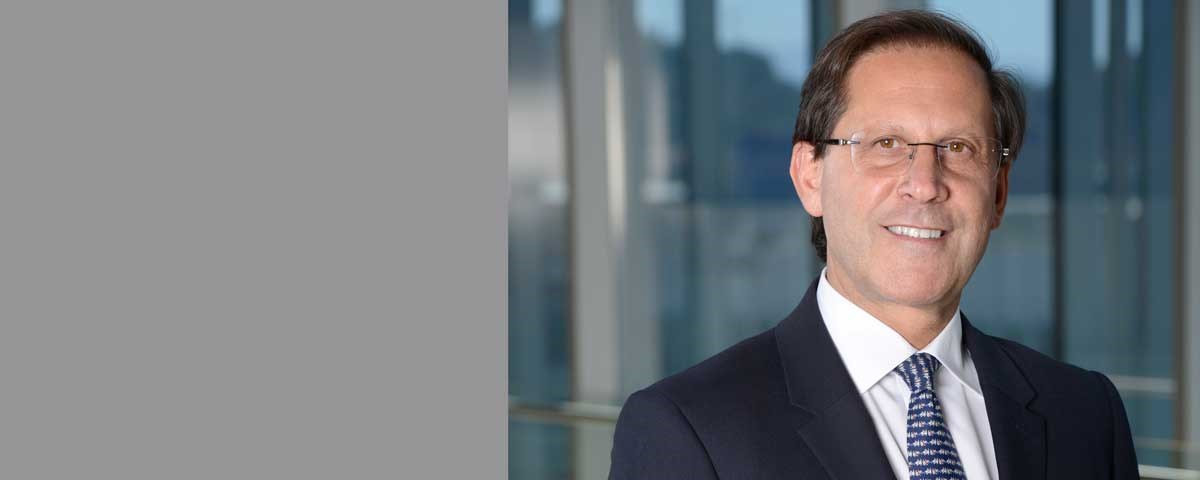 I am particularly pleased to share with you this report on our performance in 2020. It was an extraordinarily challenging year on so many levels as the COVID-19 pandemic forced us to adapt how we live, work and interact with each other. Yet, at Antofagasta, we can be proud of our performance: while protecting and supporting our people and communities, we not only maintained operational continuity, but also produced a strong set of results.
Thanks to our team at Antofagasta, our consistent efforts to achieve our purpose and the management processes we have built up over the years, we had the resilience we needed to respond to the crisis effectively. Our risk management system played a crucial role, placing us in a position to react promptly to the unprecedented challenges, while our safety and health management system served as the backbone of our response to the pandemic's health challenges.
I was particularly inspired by our team's capacity to adapt. We had previously incorporated a significant degree of flexibility into our work schedules but the pandemic, by accelerating a shift to remote working, showed us that we can move more quickly than we had previously thought possible.
Learning from this, we have been reflecting on how we want to work in the future and have decided to permanently implement a combination of remote and in-person working for all office-based employees. By increasing our flexibility, we believe we can fulfil two purposes: we will strengthen even further our resilience to unexpected future events and, at the same time, make it easier for employees to reconcile the demands of work and life at home, alongside their own professional aspirations.
On operational safety, I am pleased to report that, by the end of 2020, we had completed 27 months with zero fatalities, a target that is always our top priority. We also achieved a 63% reduction in high-potential incidents, a key indicator of the effectiveness of our safety management system. Admittedly, remote working required some reduction in employees' exposure in the field, but it also meant that some supervision was moved off-site. So, the significant drop in high-potential incidents tells us that safety is firmly embedded in our day-to-day practices, from our pits to our head office. In other words, it demonstrates our safety management system has continued to mature and improve.
Another important example of our resilience in the face of the pandemic was our financial strength. This has long been one of the Group's distinctive attributes and, we believe, a competitive advantage. Certainly, in this crisis, it gave us the flexibility to weather the storm without impairing our ability to operate and continue to grow.
In 2020, we issued an inaugural bond, tapping into the capital debt markets for the first time in an exercise designed to diversify our funding options. The placement was extremely successful, showing that our name is well regarded and we are well positioned in the market.
Operating results
Despite the restrictions imposed by the pandemic, our production levels were within our guidance range for the year. In 2020, we produced 733,900 tonnes of copper, down by 4.7% from our record level in 2019, mainly due to planned lower ore grades at Centinela.
Our net cash costs, at $1.14/lb, were 6.6% lower than in 2019 and better than expected. This was partly explained by temporary factors, including a reduction in the cost of diesel and other consumables as well as the depreciation of the Chilean peso. However, through the renegotiation of our power purchase agreements, we have also achieved a structural reduction in our energy costs.
Innovation projects, such as automation and the use of artificial intelligence, are also beginning to deliver permanent cost benefits and these benefits have contributed to the continued success of our Cost and Competitiveness Programme, which was started in 2014 to capture savings and improve operating productivity.
In 2020, our capital expenditure at $1.3 billion was lower than originally expected because work on key projects, such as the Los Pelambres expansion, was temporarily halted for part of the year to protect workers. As a result, there will be some carry-over of expenditure into 2021 and 2022.
Communities
In response to the pandemic's impact on the communities near our operations, we quickly established a $6 million fund to finance a three-part plan to provide assistance and support. The first part focused on communities' immediate health needs and included the provision of medical equipment and supplies as well as home medical care for people in high-risk categories. In parallel, we sought to alleviate the pandemic's social impact by providing basic necessities such as food. The third part of the plan looked beyond the immediate contingency and sought to save businesses in the communities that, albeit struggling in the pandemic, were otherwise fundamentally sound.
The measures we implemented were defined together with community leaders and the authorities and, in this, we had the advantage of a network of connections built up through our regular social engagement programmes. Thanks to the reach and level of trust we have developed during our years working with the communities, we were, in some cases, able to deliver effective help more quickly than governmentrelated assistance.
Climate change
In October 2020, the Board approved a Climate Change Strategy that will guide our approach to this key issue over the coming years. In 2020, we also moved forward on our transition to using renewable energy. During the year, Zaldívar became our first mine to use exclusively renewable energy and the other mining operations will follow with the last transitioning in 2022. In addition, thanks to our decision to expand the desalination plant currently being built by Los Pelambres, we expect sea water, in either raw or desalinated form, and recycled water to account for some 90% of all our mines' total water consumption by 2025.
As we near completion of our 2018-2022 target for reducing our greenhouse gas emissions by 300,000tCO2e, we plan to define a new target, looking to see how best to link this into Chile's goal to achieve carbon neutrality by 2050. For us, like the rest of the mining industry, a key focus will be the replacement of diesel for transport and haulage, and we are also considering how best to report our Scope 3 emissions.
We remain committed to the full disclosure of our impact on climate change. Following a commitment we made in 2020, we are working to produce a climate change report complying with the requirements of the Task Force on Climate-related Financial Disclosures (TCFD).
Innovation
In 2020, we made important progress on our Roadmap for Innovation. Firstly, we are installing an integrated remote operations management centre for Centinela in the city of Antofagasta and have committed to use autonomous trucks at the mine's new Esperanza Sur pit.
We are an industry leader in thickened tailings but, in line with our purpose of developing mining for a better future, we are keen to push the envelope further in this field. Also, together with other mining companies, we are sponsoring an effort, spearheaded by the XPRIZE Foundation, an international non-profit organisation, to develop the technology for zero-tailings mining.
As a Group, we have developed a chloride leaching process for primary sulphides. If industrial-scale tests in 2021 are successful, this will represent a major breakthrough, significantly reducing the capital intensity of sulphide processing.
Copper market
In 2020, the copper price showed significant volatility. After dropping to a low in March, it rose again in the second half. This reflected a recovery in demand, led by China, and tight supply, due to pandemic-related production stoppages in other countries and delays in the construction of new projects as well as a reduction in the supply of scrap.
Given the economic stimulus plans being implemented by governments around the world, the year has started strongly and we expect the copper price to show strength throughout 2021, albeit with some volatility. This healthy price trend is underpinned by the growing use of copper for electromobility purposes and generating renewable energy.
Our focus in 2021
We are assuming that COVID-19 health risks will remain with us throughout 2021 and this is very much at the forefront of our planning. As always, operational safety and the good health of our people will continue to be our top priority.
Another priority, as in 2020, will be the upskilling of our workforce to match the new demands of our digital transformation and other innovation processes. As part of this, the Digital Academy we launched in 2020 will continue to play a central role.
Regarding production, 2021 will be a challenging year as we seek to accomplish some critical tie-ins between our projects and our operations and we expect the Group's production to reach 730,000-760,000 tonnes of copper. Meanwhile, on costs, we anticipate that remote operation, automation and other innovations will continue to deliver savings and productivity gains, counteracting the impact of grade decline.
Our purpose is to develop mining for a better future, and by responsibly and sustainably producing a critical metal that plays a significant role in supporting the global transition to a low-carbon economy, we will continue to create value for our shareholders, other stakeholders and society.
IVÁN ARRIAGADA
CHIEF EXECUTIVE OFFICER