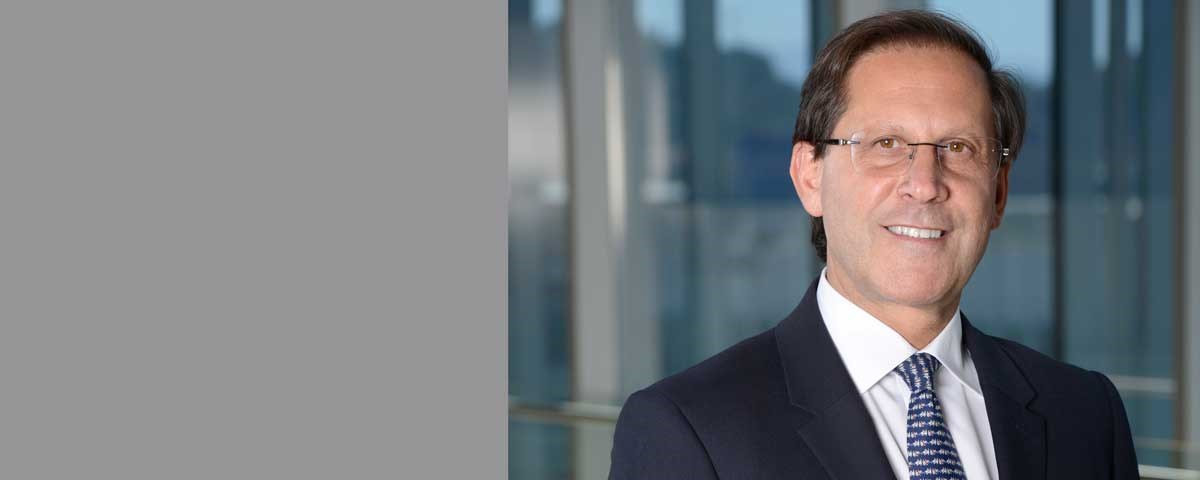 I am pleased to share with you this report on our performance in 2019. It was a good year operationally for Antofagasta, marked by the Group's best safety performance ever, a new copper production record and an above-target reduction in cash costs.
On safety, I am particularly pleased to report that we suffered no fatalities during the year, a target that is always our top priority. We also significantly improved other safety indicators such as our Lost Time Injury Frequency Rate (LTIFR). This progress was consistent across almost all our operations and is not a coincidence. It reflects the work we have been undertaking with great conviction over the five years since we implemented our safety management system.
These results are, of course, positive in themselves. However, we also believe that without a strong safety performance it is very difficult to achieve a well-managed operation and deliver good economic results and, in this sense, safety generally serves as a leading indicator of operating discipline and performance.
We are also proud to report that in 2019 we produced a record 770,000 tonnes of copper, 6.2% higher than in 2018, which was itself a record. This was at the top end of our revised guidance. As well as higher ore grades, particularly at Centinela, it reflected a very consistent operating performance at our plants, especially Los Pelambres and Centinela where we are very pleased with the throughput they achieved and the operating conditions that led to this higher production.
For 2020, we anticipate that the Group's copper production will drop to 725-755,000 tonnes. This is based on our mine plan, and it is primarily explained by lower grades at Centinela Concentrates. However, in addressing this more challenging year, we will be doing so from the platform of our performance in 2019 and the strong underlying operating conditions it reflects.
Our net cash costs in 2019, at $1.22/lb, were 5.4% lower than in 2018. This reduction was largely thanks to our increased production and the Cost and Competitiveness Programme we launched in 2014, which continues to deliver important savings. Under this programme, we have set an annual target of $100 million, having achieved $132 million of savings and revenue enhancements in 2019.
Water
For mining, water is a critical input and 2019 was yet another drought year in north-central Chile's Coquimbo Region, where Los Pelambres is located. This makes our focus on water efficiency and management ever more important. During the year, we also worked closely with communities in the operation's area of influence to secure water for human consumption and livestock.
I am pleased to say that, operationally, we were able to manage the situation without an impact on production or plant treatment capacity. However, this issue will persist in 2020 so we will remain very vigilant about our water balance. We will continue to look for opportunities for efficiency gains in our water use and recycling, particularly in the long-term context of climate change.
In addition, Los Pelambres is building a desalination plant so, as from the end of 2021, it will be using sea water. This is just one of the measures we are taking to adapt to climate change.
Our other three operations are in northern Chile's Atacama Desert, where water scarcity has always been acute. Here we have taken a lead in the use of sea water, which now accounts for some 50% of our consumption.
As part of our work on climate change we will continue to review its impact on our operations using scenario analysis and the TCFD (Task Force on Climate-related Financial Disclosures) framework, with a specific emphasis on water availability.
Labour relations
In 2019 we completed four labour negotiations and a strike at Antucoya was the first for the Group. However, we have a very good record of relations with our unions and these remain very constructive, including those at Antucoya.
In our regular labour negotiations we seek to achieve an outcome that is beneficial to both parties while preserving the long-term viability of our operations and ensuring the sustainability of any agreement. This approach will continue to guide our labour relations.
Projects
In 2019, we started construction of the Los Pelambres Expansion project, which involves an expansion of the operation's processing capacity and the construction of the desalination plant. By the end of the year, work on the project, which represents an investment of $1.3 billion, was approximately 30% complete. This investment is very important for Los Pelambres because the capacity expansion will mitigate the increasing hardness of the ore and the desalination plant will ensure water availability in the event of a particularly acute shortage.
Zaldívar's Chloride Leach project was sanctioned in 2019 and is now beginning construction. This is a process improvement project that will increase copper recovery by using higher levels of chloride in the leaching solution. It represents an investment of $190 million.
In 2019, we filed the Mine Plan of Operations for Twin Metals, our greenfield project in the United States. This is an important milestone for Twin Metals as it is the start of the formal permitting process. The lead times are long, but we have been able to consolidate our mining property and have a strong and motivated team and I am very positive about this project.
A very thorough review process will now take place over the next five or six years, during which we will be engaging with the corresponding government agencies, local communities and other stakeholders. The process also involves public consultation, giving us an opportunity to showcase our project and, of course, for scrutiny by the government and the public.
Innovation
A key part of the way we are investing in our development is to analyse how the digital age will transform our business and how we can make the most of the changes it entails. In this, we are guided by our Roadmap for Innovation. One of its components is automation and in 2019 we started to use autonomous drills at Los Pelambres as a pilot for their gradual adoption at all our operations.
During the year, we also progressed in designing a fleet of autonomous trucks for use at Esperanza Sur, a new pit at Centinela. The trucks are expected to be delivered and start operation in 2021, once the pit's development stripping has been completed.
Remote working is another part of the Roadmap and our new integrated operations centre for Centinela is currently in the final stages of a feasibility study. We have decided to locate this centre in the city of Antofagasta, some 150 kilometres from the mine, and expect it to start operations during 2020.
An additional element is the digital transformation of support functions. We are working on a portfolio of 23 projects to automate or robotise functions in areas such as finance and human resources.
Capital expenditure
In 2020, we expect to see a higher level of capital expenditure than in 2019. This is because we will be moving into the most capital-intense year of the Los Pelambres Expansion project as it enters its busiest phase of construction. Our original guidance for the year was that capital expenditure would reach $1.5 billion as compared to $1.1 billion in 2019, but following the outbreak of COVID-19 we are reviewing this estimate to identify possible savings or deferrals.
Events in Chile
Our operations have not been immune to the social unrest seen in Chile since October. However, we have been able to manage the effects in such a way that any production impact has been minimal and our operations have performed according to plan.
The unrest was triggered principally by social demands related to pensions, healthcare and education. Chile now has a unique opportunity to address these issues and positively affect people's wellbeing.
Another key issue is the proposal to rewrite the country's constitutional framework. It is important that this process, if it occurs, is carried out in an orderly fashion and results in a constitution supported by the majority of Chileans. From this point of view, the next 18-24 months will be important in determining whether changes are made for the better or whether there is further uncertainty and instability.
During this process, an impact on projects that have already been sanctioned is unlikely.
Copper market
In 2019, there continued to be a small copper supply deficit. However, the average annual price, at $2.72/lb, represented a drop from $2.96/lb in 2018, and there was significant volatility related to factors that included the trade war between the United States and China. We expect this volatility to persist in 2020, particularly following the COVID-19 outbreak in China.
However, we believe that the mid to longer-term outlook, underpinned by an ongoing supply deficit, is positive for copper given its critical role as an enabler of a modern low carbon economy driven by growing electromobility and renewable energy usage.
IVÁN ARRIAGADA
CHIEF EXECUTIVE OFFICER