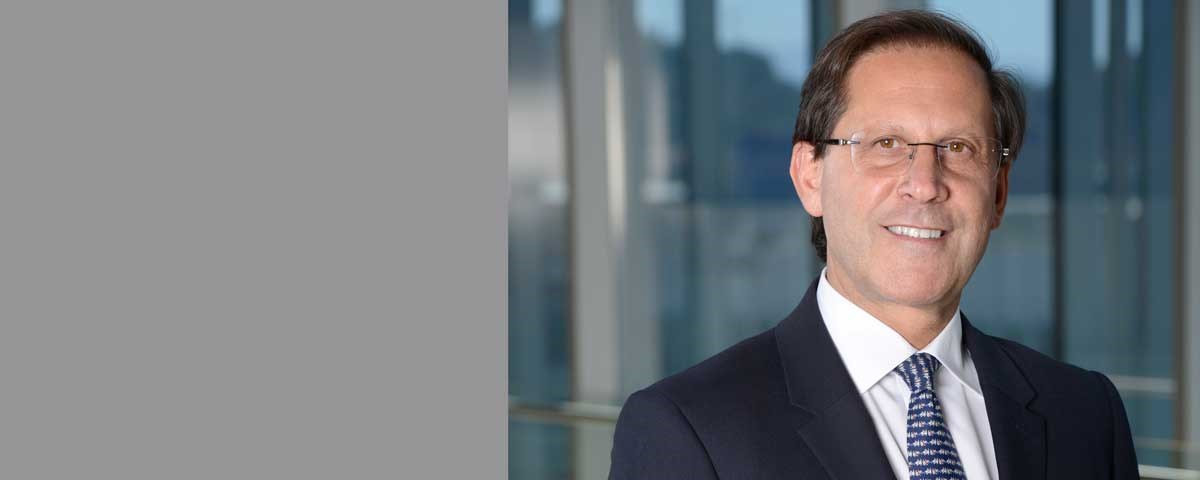 I am pleased to share with you the significant progress we have made during the year in many important areas. This progress demonstrates the transformational changes under way in the Group that underpin a set of solid results in 2018.
As part of our annual strategy review with the Board, during the year we devoted time to discussing how best to describe the ultimate purpose of what we do as an organisation. This is what motivates all of us who work at Antofagasta, beyond the immediate tasks that everyone is expected to accomplish in her or his specific role. This is very important as ultimately, as a business organisation, we work to be a cause for good in wider society, placing the common good at the centre of what we do. We concluded that the description which best reflects our purpose can be summarised as: Developing Mining for a Better Future. We will be sharing our strategy during 2019 with a clear reference to our organisational purpose.
RESULTS – SAFETY, PRODUCTION AND COSTS
Although we achieved our planned results and a record production in 2018, very regrettably I must report that in October, after more than two years without a fatality, a contractor suffered a fatal accident at Los Pelambres. I am convinced that a fatality free environment is possible, as demonstrated by the prior 26 months without a fatal accident, and is an absolute imperative in how we conduct our operations. The safety of our workforce remains our number one priority and we will continue to work without compromise to this end.
On production, 2018 was a record year for Antofagasta, albeit one with two distinct halves. We started the year with lower ore grades at all of our operations, with a consequential reduction in copper production. However, in line with our mine plans ore grades recovered steadily during the year.
As a result, I am pleased to say that 2018 saw record production, with Antofagasta producing 725,300 tonnes of copper.
On costs, we worked very hard to maintain tight control, with full year net cash costs coming in at $1.29/lb, below our guidance. Indeed, our cost performance improved during the year with the Group recording net cash costs of $0.99/lb in the fourth quarter, the lowest since 2012. This result for the year is due not only to the increased production and higher by-product prices but also to our successful Cost and Competitiveness Programme which yielded 10c/lb of cost savings. That is equivalent to $184 million over the whole of 2018 and we are now targeting a further $100 million in 2019.
By focusing on what we do well – producing profitable tonnes throughout the cycle – the Group was able to successfully navigate significant volatility in the global commodity markets. This translated into EBITDA for the full year of $2,228 million representing a margin of 47%. I am confident that the Group is now well positioned for further production growth in 2019 and a further strong performance on costs, which will support strong cash flow generation and returns.
The Group's operations have achieved an improved level of operating stability and we go into 2019 with real momentum for what we expect to be another record-setting year, with production increasing by up to 9% to 750-790,000 tonnes at net cash costs of $1.30/lb.
INNOVATION FOR THE FUTURE
Much of the progress we have made in recent years reflects not only our focus on costs but also the culture of continuous innovation that Antofagasta is building. At the heart of this culture is the development of three initiatives to drive innovation: seeking new ideas from our employees and contractors, investing in large scale 'strategic' change and accelerating the adoption of digital solutions across our organisation.
Our workforce has been a continual source of ideas for running our operation more efficiently, maximising uptime and improving reliability. Since 2017 we've received more than 200 ideas from employees and external parties of which 49 progressed to become innovation proposals and 16 are either being implemented or assessed in detail.
We have also introduced a number of larger scale innovations during the year. We are improving copper recoveries at Zaldívar, developing a new approach to leaching primary sulphides and investigating new largevolume material moving technologies.
The increased use of data and technology – the digitalisation of operations – is where we see the future of mining. As a company we are investing significantly into this area and have an implementation budget of $40 million to strengthen our technological platform, including critical operating systems and connectivity, as a key enabler to progressing with our digital transformation. We have applied advanced data analytics to our processing plants to better understand and improve their performance and we are now working on the design of a Remote Centre that will allow integrated operations management at Centinela.
It's not just at the operating level that we're seeing the benefits of improved data. At Los Pelambres we constantly monitor the tailings deposits and as part of the Programa Tranque project we expect to start releasing the monitoring results online early next year. This will provide the community with real time information, helping to build trust between ourselves and our neighbours.
EFFICIENT CAPITAL ALLOCATION
We are also taking a more innovative approach to the way we allocate capital as an organisation. Over the past couple of years we have worked to sell down non-core assets, reallocating capital either to shareholders or back into our core copper business where we believe we are best placed to maximise returns. As part of this process in July 2018 we sold our electricity transmission lines at Centinela for $117 million. This was followed in August with the sale of our holding in the El Arrayan wind farm, which provides Los Pelambres with renewable energy, for $28 million. Both sales follow a number of exits in 2017, most significant of which was the disposal of our interest in the Alto Maipo hydro power project.
At the same time we are investing in our core business and in November announced the Board's approval of the expansion of Los Pelambres. With work starting at the beginning of 2019 the project is expected to add an average of 60,000 tonnes per annum of copper production over 15 years, beginning in the second half of 2021. At a cost of $1.3 billion, the project includes a $500 million desalination plant and will increase plant throughput from 175,000 tonnes of ore per day to 190,000 tonnes.
We have taken a different approach to this expansion project in two key areas. First of all, we have taken advantage during the period of market downturn to advance further the project's detailed engineering and develop a detailed project execution plan securing the best possible terms from our suppliers and contractors. In so doing we have significantly mitigated key risk areas around timing and cost control. Second, instead of financing the project from our cash flow we will debt finance 100% of the project, benefiting from the strength of our balance sheet to secure very attractive rates and maximise project returns.
REDUCING OUR ENVIRONMENTAL IMPACT
Copper mining is a key component in the move to a more sustainable world, with multiple applications in zero emission transportation and renewable power generation technologies. However, mining undoubtedly has a big impact on the environment, and we are improving the way we operate to reduce the impact we make on the environment and also on neighbouring communities, while at the same time explaining what we are doing and why we are doing it and listening to community members' concerns.
During 2018 we took some big steps towards realising our ambition to reduce the environmental impact we make. In June Zaldívar signed a renewable energy contract which, from 2020, will see the mine being powered 100% by renewable energy – a first in the Chilean mining industry. Not only will this remove the equivalent of 350,000 tonnes of greenhouse gases per year, it will also significantly reduce Zaldívar's power costs.
We are also improving the energy efficiency of our plants and working to safeguard wildlands and forests in the Los Pelambres region.
BUILDING A WORKFORCE FOR THE 21ST CENTURY
Our operating achievements in 2018 are a real testament to the dedication, hard work and expertise of our workforce and I would like to thank them for everything that they have achieved. It also reflects Antofagasta's continued strong labour relations and I am proud that we have maintained our unbroken record with another year without a strike.
One of my current focuses is on improving diversity across our workforce and as part of this commitment we joined the 30% Club, an international organisation that promotes gender balance. I want to make sure that everybody – no matter what their gender, race or background – can thrive at Antofagasta. In driving this effort I have been struck by the huge contribution that individuals can make in changing our culture. For instance, three of Antofagasta's employees – Cecilia Arrue, Angie Caro and Laura Cristoffanini – were recognised by Women In Mining as among the "100 Global Inspirational Women In Mining" in 2018. This is a huge accolade and their work, alongside many other women at Antofagasta, has been critical to our successful development.
COPPER MARKET
Although the copper price performed well in the first half of 2018 uncertainty was the dominant theme in the second half of the year and the price weakened. Markets suffered from persistent volatility as international trade negotiations failed to reach a conclusive agreement. However, the fundamentals remain positive with a supply deficit in 2018 that is expected to grow in 2019. With the year starting with progress in the trade negotiations the copper price has strengthened and if the negotiations are concluded successfully we expect the price will strengthen further. In line with the market, we believe the mid to longer-term outlook is favourable with continued new uses of copper and limited opportunities for supply growth.
As I said at the beginning of this letter, 2018 really was a year of two halves not just in respect of our production performance but also for the market. However, I am delighted that the Company and our people rose to the occasion and delivered a record level of production establishing real momentum as we go into 2019.
IVÁN ARRIAGADA
CHIEF EXECUTIVE OFFICER