The Group's Compliance Model applies to both employees and contractors. It is clearly defined and is communicated regularly through internal communication channels, as well as being available on the Group's website. All contracts with contractors include clauses relating to ethics, modern slavery and crime prevention to ensure adherence to the Group's Compliance Model.
The Compliance Model comprises five pillars:
The Code of Ethics
This code sets out the Group's values and provides guidelines on behaviour for all employees and contractors.
Conflict of Interest Guidelines
Gifts and Hospitality Guidelines
Modern Slavery Act

Monitoring effectiveness of programme
Annual Statement
The Crime Prevention Model
This model ensures compliance with the anti-bribery and anti-corruption laws in the United Kingdom and Chile. The Vice President of Finance and Administration is responsible for overseeing, defining and implementing the model. As part of the model, the Group regularly undertakes the following activities:
Training on key risk areas (ethics, anti-corruption, modern slavery and antitrust matters)
Investigating all reports made by whistleblowers 
Assessing conflict of interest and due diligence on all business partners
Updating and reviewing all employees' conflict of interest statements 
Strengthening the compliance programme and systems
Overseeing third-party reviews of the Crime Prevention Model
Implementing policies and processes to ensure the proper management of any non-compliance exposure
Crime Prevention Handbook 
Anti-corruption clauses in contracts
Due diligence process, including global checking
Antitrust – Politically Exposed Person (PEP) Facilitation Fees Guidelines
Whistleblowing
Employees and external stakeholders can report concerns about irregular conduct or ethical issues through the Company's intranet, by email, or letter, or by using a dedicated hotline. All complaints are investigated, findings are reported to the Ethics Committee and action taken if required. The security and confidentiality of employees is ensured for the duration of the process, safeguarding individuals and therefore achieving greater transparency.
Reporting channels (web, telephone hotline, email)
Methodology of complaints investigation and reports
Monitoring – analysis of complaints and improving internal controls  
Compliance Risks and Control Assessment
The objective of the Compliance Risks and Control Assessment is to identify, develop and improve internal controls to prevent potential risks. This assessment is performed at least annually.
Identification of risks and controls 
Assessment of risks and controls, and improvement of the process
The Compliance Model is reviewed regularly, both internally and by third parties, and on matters relating to corruption it has been certified under Chilean anti-corruption legislation.
Communication and Training Programme
The Group has a comprehensive training programme to ensure that the policies and procedures of the Compliance Model are clearly understood and embedded in the culture of the organisation. The programme emphasises the right to know and there are measures in place to enhance the skills required to ensure its effective implementation.
Communications (news, intranet, posters)
Training programme – induction of new employees and e-learning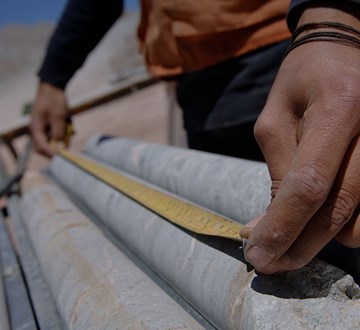 Related Information
Crime Prevention & Code of Ethics