Eradicate Fatalities and Occupational Diseases
Antofagasta Minerals has worked hard to decrease the number and severity of accidents affecting its direct employees and contractors and was deeply saddened in 2016 when, despite these efforts, an employee at Antucoya lost his life. The goal remains the same: to eradicate fatal accidents and occupational diseases from our Mining Group. No operating goal is more important than a person's life.
OUR APPROACH
In order to eradicate fatal accidents from our operations we have been promoting a unique safety and health management model since 2013, following best international practices and ICMM recommendations.
This model focuses on preventing accidents that have the potential to be fatal or cause severe disablement and its four pillars are:
Identifying, understanding and managing the main fatality risks in all of our operations, projects and exploration sites.
Implementing and verifying critical controls for each fatality risk and, in the absence or failure of such controls, stopping the task.
Reporting, investigating and implementing corrective actions to avoid high potential risks.
Establishing a "safety culture" whereby each executive, supervisor, contractor and operator takes responsibility for leadership practices on the ground. 
Mining in Chile is governed by the Labour Code for safety in the workplace and overseen by the Labour Inspectorate. Given the risks involved, Mining Safety Regulations are also overseen by the National Service for Geology and Mining (Sernageomin).
Between 2006 and 2016, 11 risks were accountable for all fatal accidents and 95% of near misses. During the first stage of this project, the focus was on establishing critical controls for the management of each risk was identified and verification tools started to be used by operators, supervisors and executives.
During 2016, the Group established fatality risks across the operations, simplifying the on-site verification tools, increasing the reporting of near-misses, and expediting the rollout of the new model to contractor companies, to strengthen the performance in these areas through the Special Corporate Safety and Health Regulation for Contractors and Subcontractors (RECSS). This tool focuses the efforts of each contract administrator, who is accountable for the safety of the contractor companies' employees. In early 2017, fatality risks were established at Mining Group level.
STANDARDISING FATALITY RISKS
Antofagasta Minerals identified 15 fatality risks. During 2016, workshops were held in order to establish critical controls to prevent such risks. These workshops were attended by experts, executives, supervisors and operators from the company and from contractor companies. The new control verification tools were developed with the information gathered in these workshops.
Mining is a job with many risks and there is no infallible methodology, so it is vital to implement a change in culture that prioritises safety and health. Awareness creation and training are underway at all the Group's operations to achieve this.
Antofagasta Minerals is moving towards a resilient safety culture, in order to deal with, overcome and learn from adverse situations. This progress is reflected in the
This progress is reflected in the updated Strategic Safety and Health Model, which sets clear milestones. The first and second element in this model is safety and health risk management, in other words, identifying and controlling fatality and occupational diseases risks. The third is continual reporting and improvement, aimed at learning from experience and identifying synergies. The fourth element is leadership, using the tools provided by the updated model.
ON-SITE SUPERVISION
The Executive Committee of Antofagasta Minerals regularly visits the operations to recognise employees for outstanding safety behaviour, to ensure that critical controls for fatality risks are being implemented effectively and finally to review high risk accident investigations and their corrective actions. These visits reflect the Committee's overriding concern that all employees have been trained in the key aspects of safety and health.
SAFETY CULTURE SURVEY
A safety culture survey was carried out on 3,045 employees, (41% of them internal and 59% from contractor companies) to identify strengths and weaknesses of safety matters and assessed seven areas: organisation, leadership, processes, influences, attitudes, standards and tasks. The results were presented during 2016, and the main weaknesses were found to be recognition and leadership. Another key finding suggested that complacency is an issue and that more must be done to increase risk awareness. The findings led the Executive Committee to develop actions that are now being implemented both in the technical and adaptive fields.
AUDIT
Compliance with the safety and health model is audited twice a year in each of the Group's operations, development and exploration projects. Results are presented to the Group's executives and to the General Manager of each operation. In 2016, the Group's safety and health experts carried out 10 simultaneous audits at the different mines, to reinforce safety as a priority.
SAFETY PERFORMANCE
In April 2016, Franco Torrejón, who worked at Antucoya, died as the result of an accident. This was a deeply sad and painful occurrence from which the Group's has learnt important lessons. The most important of which were improving compliance with the company's safety standards and the timely management of early warnings.
In 2016, the Lost Time Injury Frequency Rate, which measures serious accidents, and the All Injury Frequency Rate, stayed the same as in 2015. There were positive changes in the number of reported near-misses, which increased by 272%. This reflects the efforts made to simplify the reporting process and an increase in employees' willingness to identify high risk situations in order to prevent accidents.
| LOST TIME INJURY FREQUENCY RATE (LTIFR) | 2016 | 2015 | 2014 | 2013 | 2012 |
| --- | --- | --- | --- | --- | --- |
| Chilean mining industry | 1.8 |  2.0 | 2.5 | 2.6  | 2.9 |
| Mining division | 1.2 | 1.2  | 1.1 | 1.1  | 1.3 |
| Transport division | 4.9 | 10.9  | 10.9 | 10.3  | 13.0 |
| Group | 1.5 | 2.0  | 2.0 | 1.7  | 2.5 |
| ALL INJURY FREQUENCY RATE (AIFR)             | 2016 | 2015 | 2014 | 2013 | 2012 |
| --- | --- | --- | --- | --- | --- |
| Chilean mining industry | N/A | N/A | N/A | N/A | N/A |
| Mining division | 6.9 | 6.9  | 5.0 | 3.9  | 5.4 |
| Transport division | 13.3 | 17.8 | 22.2 | 17.7  | 28.6 |
| Group | 7.3 | 7.9 | 6.1 | 5.1  | 7.8 |
| NUMBER OF FATALITIES                                  | 2016 | 2015 | 2014 | 2013 | 2012 |
| --- | --- | --- | --- | --- | --- |
| Chilean mining industry | 18 |  16 | 27 | 25 | 2.5 |
| Mining division | 1 | 1  | 5 | 2  | 1 |
| Transport division | 1 | - | - | - | - |
| Group | 2 | 1  | 5 | 2 | 1 |
Collision avoidance system (CAS GPS)
A system that detects near-by vehicles and mobile equipment, warning the driver on a screen with progressive audible and visual warnings.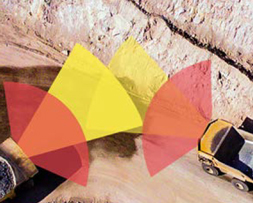 Simulator cabins
operator training, preparing them to respond correctly to the main risks when driving mining equipment.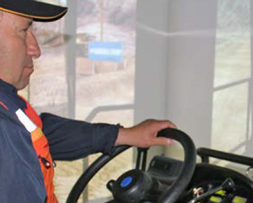 Fatigue and drowsiness detection device (SmartCap)
A sensor installed in the caps worn by operators, which detect levels of fatigue through skin sensors.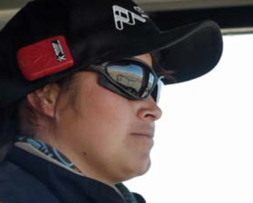 The Group has identified the risk factors that could cause occupational diseases: silica dust, sulfuric acid mist, ionising radiation, solar radiation, height and noise. Each operation works on the prevention and management of these risks, seeking to avoid the likelihood of these types of diseases. In 2016, work started on the definition of 10 occupational health standards, which set out the compulsory requirements necessary to ensure safe and healthy workplace environments, as well as requirements to manage drivers, agents and any conditions that pose health risks which could cause serious or fatal accidents at work, or occupational diseases.
During 2017, the focus will be on five different issues: ensuring compliance with minimum legal requirements; defining health and hygiene standards and developing a preventative model that will include the form of management, reporting and continuous improvement; Implementing health standards; defining fatality risks and disabling diseases associated with health and hygiene, and will later be used to reassess critical controls and verification tools; and finally, identifying, assessing and implementing projects to reduce exposure in a systematic way and to set annual goals.