Effective risk and compliance management is essential to the Group's operations and strategy. The accurate and timely identification, assessment and management of risks are key to achieving the Group's operating and financial targets.
The Risk and Compliance Management Department:
Provides guidelines, standards and best-practice examples of risk and compliance management at the corporate and business unit levels
Responsible for the risk and compliance management systems
Maintains the Group's risk register
Organises and promotes risk and compliance workshops
Supervises the operations' risk management
Reviews the effectiveness of mitigating actions
Supports internal stakeholders in key strategic decisions
Ensures there are policies, guidelines and procedures in place to support the effectiveness of the Group's internal controls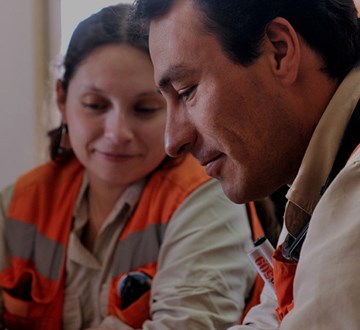 Related information
Approach to Risk & Leadership Team
Areas of focus and development during 2017
RISK
The focus was on the continued consolidation of risk, compliance and internal control management processes, which included the following:
Independent review of the Group's risk appetite and tolerance to risk.
Working to achieve a higher maturity level in risk management based on an independent review and embedding a risk management culture in the organisation as a key element in the decision-making process.
Expanding risk analysis to routine corporate actions of the Company, including comprehensive risk assessment of all matters presented to the Board for approval.
Implementing effectiveness audits and self-assessments for risk owners, and verifying the design and effectiveness of key controls through onsite independent peer reviews.
Setting up a key risk indicators dashboard to provide early warning of increasing risks.
COMPLIANCE
Expanding compliance training to all employees on the Code of Ethics, anti-corruption, antitrust, the Modern Slavery Act, etc, through e-learning.
Including the Modern Slavery Act as part of the Compliance Model. Reviewing all of the Group's suppliers to ensure that modern slavery is not occurring in their businesses or supply chains.
Updating due diligence assessments of suppliers and business partners to include modern slavery-related verifications.
Obtaining the certification of the Group's Crime Prevention Model for the third consecutive year.
Recognised as one of the top three companies in Chile in managing an ethical and compliant internal culture and receiving the "Commitment with Integrity" award in Chile. The recognition encompasses the prevention and detection of unethical treatment, promoting best business practices and consolidating an organisational culture based on the relevance of people's dignity and a sense of common welfare.
INTERNAL CONTROL
Conducting preventative analysis of roles and profiles to strengthen transaction risk management.
Ensuring SAP transactions are in full compliance with delegated authority structures.
Ensuring that key in-built SAP automatic controls are appropriate and effective.